This page explains how to set up a bank transfer account for transferring paid ticket sales from us to the organizer.
If you want the ticket sales from your event to be transferred from EventRegist to your bank account, you need to register a bank account. Click "Add/Edit Banking Information" in the Ticket & Price Settings section in the left hand navigation.
Caution
Please enter the bank account information before the end of your event. If you haven't registered bank account information or there is a mistake in the information you have entered, the transfer of funds from EventRegist may not be possible or may be delayed.
Cases in which you must register a bank account
If you are selling non-free tickets on EventRegist, the event organizer must register a back account so that ticket sale funds can be transferred. Bank transfer information can be set separately for each event. To confirm if there is bank transfer information set for you event, click on "Add/Edit Banking Information".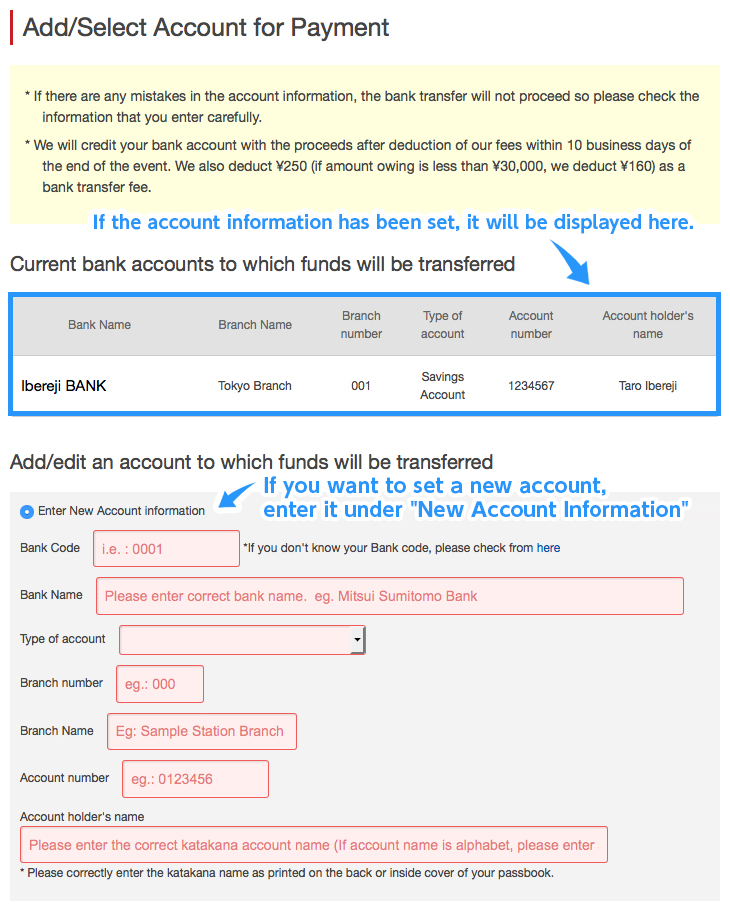 ---
If the above does not solve your problem, please contact us via the inquiry form.
(Our business hours are from 10:00am to 6:00pm Japan time on weekdays. For inquiries made on weekends and holidays, our response may be on the next business day.)