This page explains on how to pick up your tickets and how to register on the day of the event.
After you register for an event, an event ticket will be sent to the email address that you registered.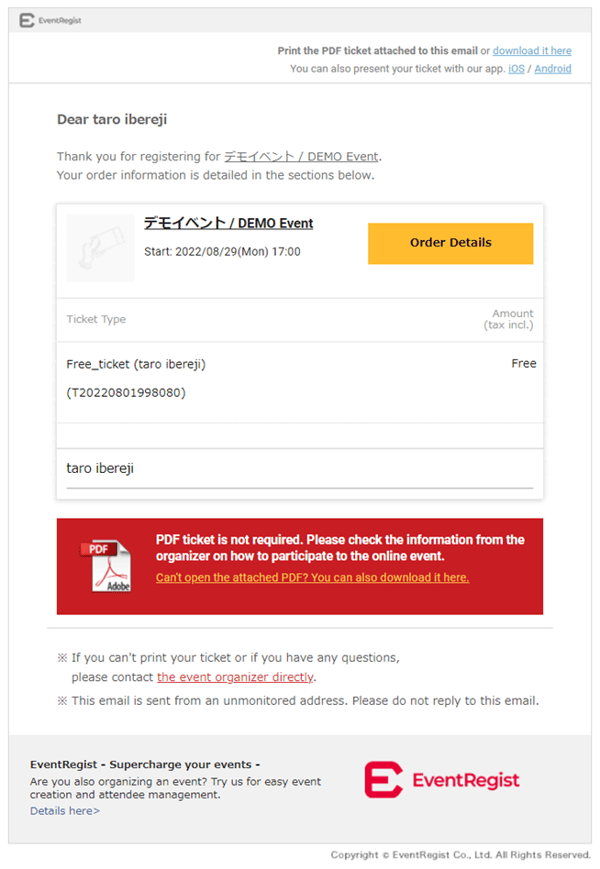 What is a ticket?
The ticket is a PDF file that contains details of your registration for the event. The ticket will be sent as an attachment to an email entitled "Order Confirmation Email" to the email address that you specified at sign-up
Getting admitted to the event
You can print this ticket out and take it with you on the day of the event, or use your smart phone and present this ticket at the entrance.
The method for admitting attendees to an event varies depending on the event, so be sure to check the event page and any messages that you receive from the event organizer.
---
If the above does not solve your problem, please contact us via the inquiry form.
(Our business hours are from 10:00am to 6:00pm Japan time on weekdays. For inquiries made on weekends and holidays, our response may be on the next business day.)