This page explains how to send a confirmation email to invitees who have not replied to the invitation email.
On the "Awaiting Response" page, there is a list of people who have been invited but are yet to register for your event or confirm their non-attendance.
This is a paid function, so you will need to pay a separate fee to use it.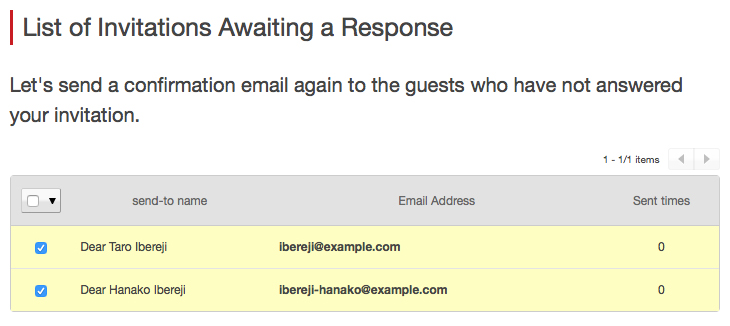 Check the recipients to whom you would like to send another email to and click the "Create confirmation email" button.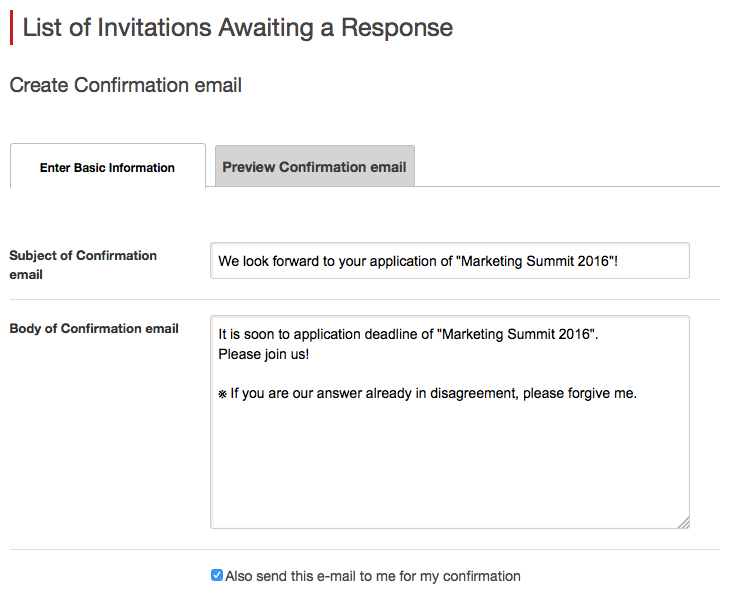 Enter the subject of the email and the body of the message. Check the "Preview Confirmation email" tab to make sure there are no problems. If everything is OK, click the "Send confirmation email" button.
---
If the above does not solve your problem, please contact us via the inquiry form.
(Our business hours are from 10:00am to 6:00pm Japan time on weekdays. For inquiries made on weekends and holidays, our response may be on the next business day.)