This page explains how to add a custom page to the event attendee app.
It is possible to add custom pages to the EventRegist for Attendees app.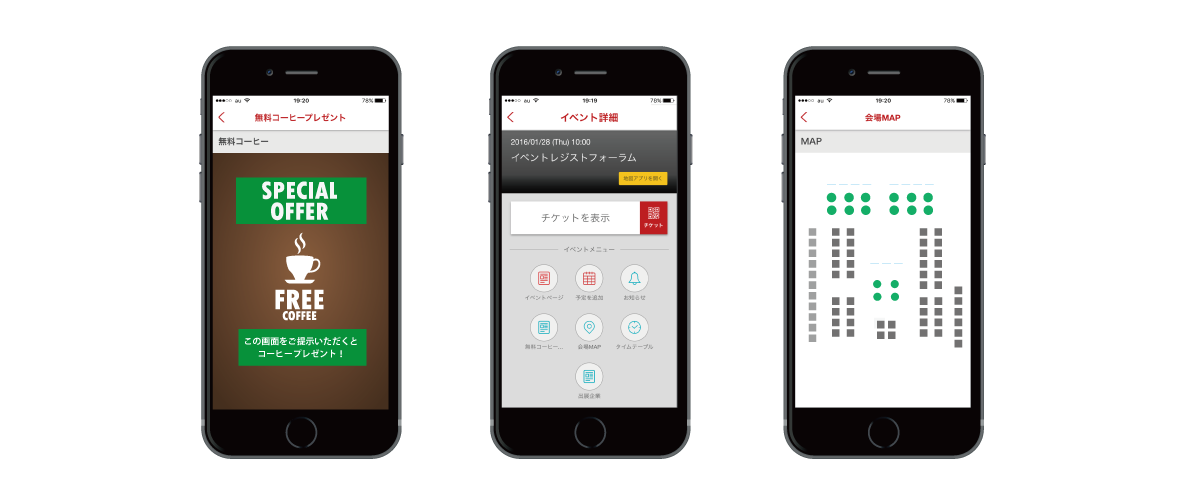 This is a paid function, so you will need to pay a separate fee to use it.
To create a custom page, first login to your premium account then click on "Custom page" in the "Manage Attendee App" part of the menu on your event admin dashboard.
To add a new page, click on "Add custom page".

After you've filled out the form and set the desired publication status, click "Save" to finish.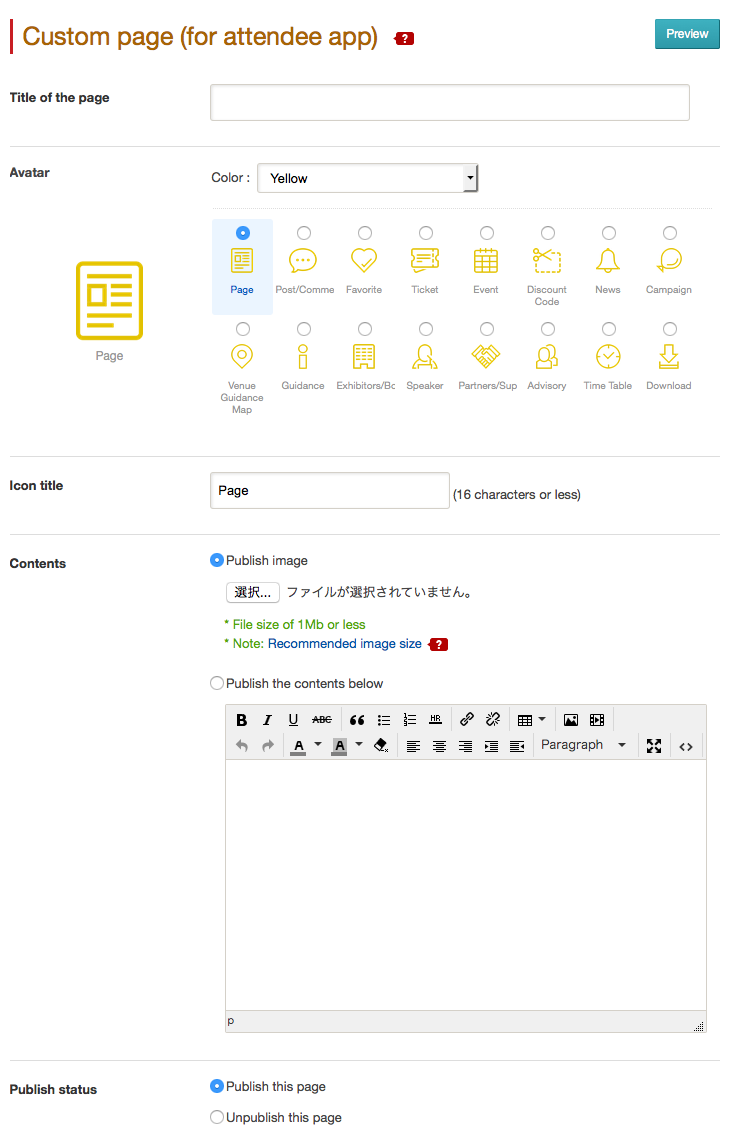 ---
If the above does not solve your problem, please contact us via the inquiry form.
(Our business hours are from 10:00am to 6:00pm Japan time on weekdays. For inquiries made on weekends and holidays, our response may be on the next business day.)