This page explains how to edit your EventRegist account information.
To edit account information, while logged in, select [My Account] from the menu attached to your email address at top right.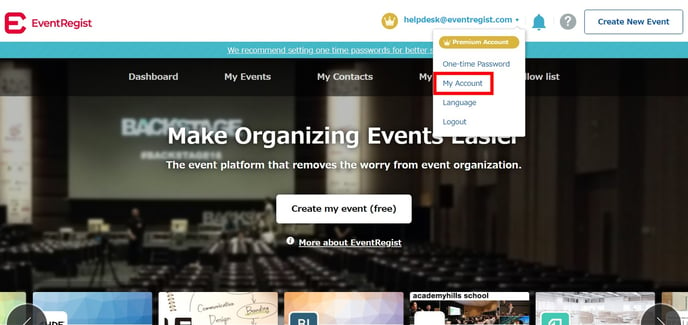 ■Things you can do on the Edit my Account Information page
On the My Account page you can enter and alter your basic information, website, social media and contact information.
< Account Connection >
You can connect and disconnect your Facebook/Google/ Nikkei ID account and your Event Regist account.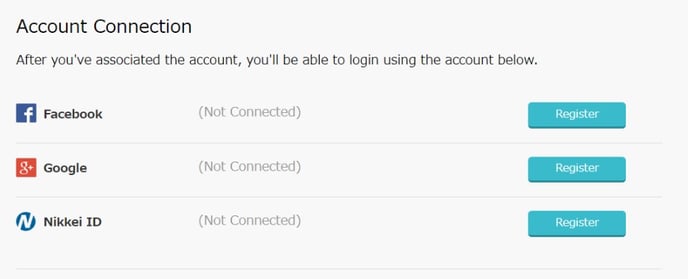 < Basic Information / Contact info >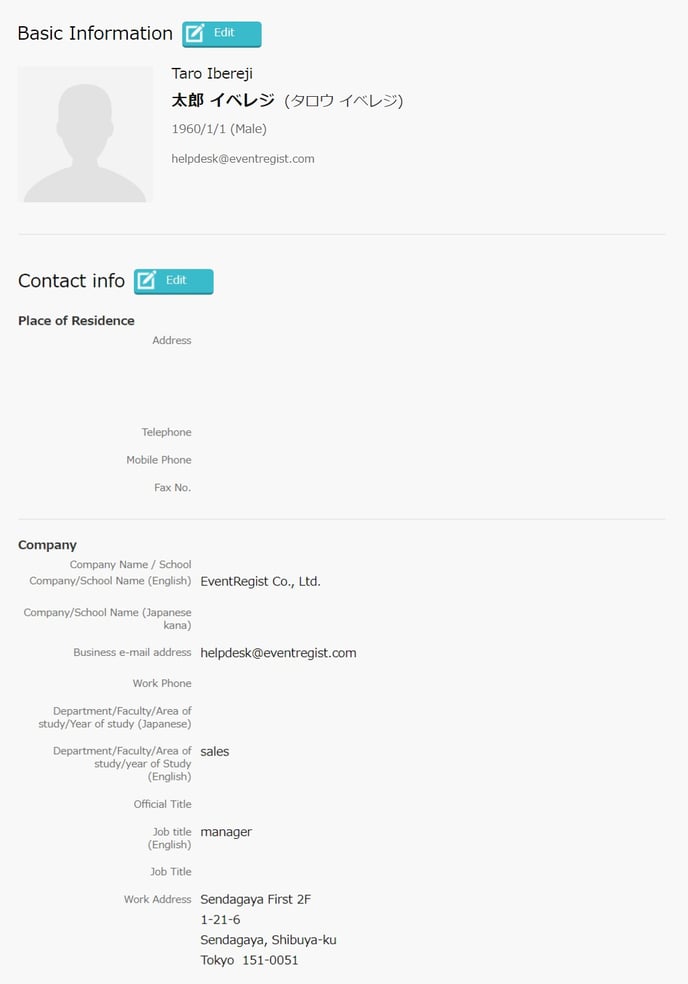 ■ What's the benefit in completing my account information?
If you enter your account information in advance, when you register for an event the event organizer may require certain information before a ticket can be ordered. if you've already entered this information, it will automatically be entered when you register for an event.
---
If the above does not solve your problem, please contact us via the inquiry form.
(Our business hours are from 10:00am to 6:00pm Japan time on weekdays. For inquiries made on weekends and holidays, our response may be on the next business day.)