This page explains the function to create/send an invitation email for an event.
You can create invitations for an event and email them to multiple invitees at once.
For events where you want to invite only specific people, you can set up a password on the event page and notify them of the event password in the invitation.
This is a paid function, so you will need to pay a separate fee to use it.

When you want to send email invites, use the email invite creation feature. Click on "My Events" and then "Invite" next to the relevant event from the event list.
How to Create Email Invitations
1. Enter basic information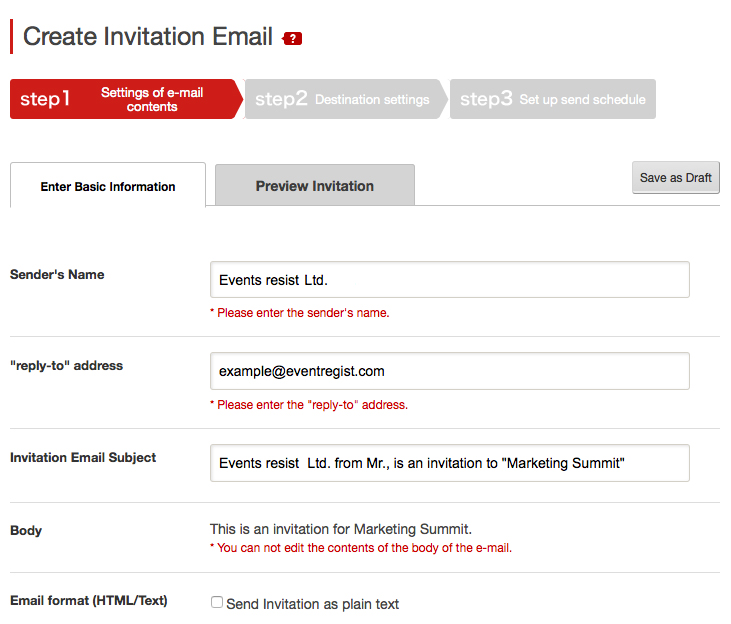 * Editing the main part of the invitation message is not possible by default. If you wish to enable this (paid) option, please get in contact with us.
2. Customization using the invitation preview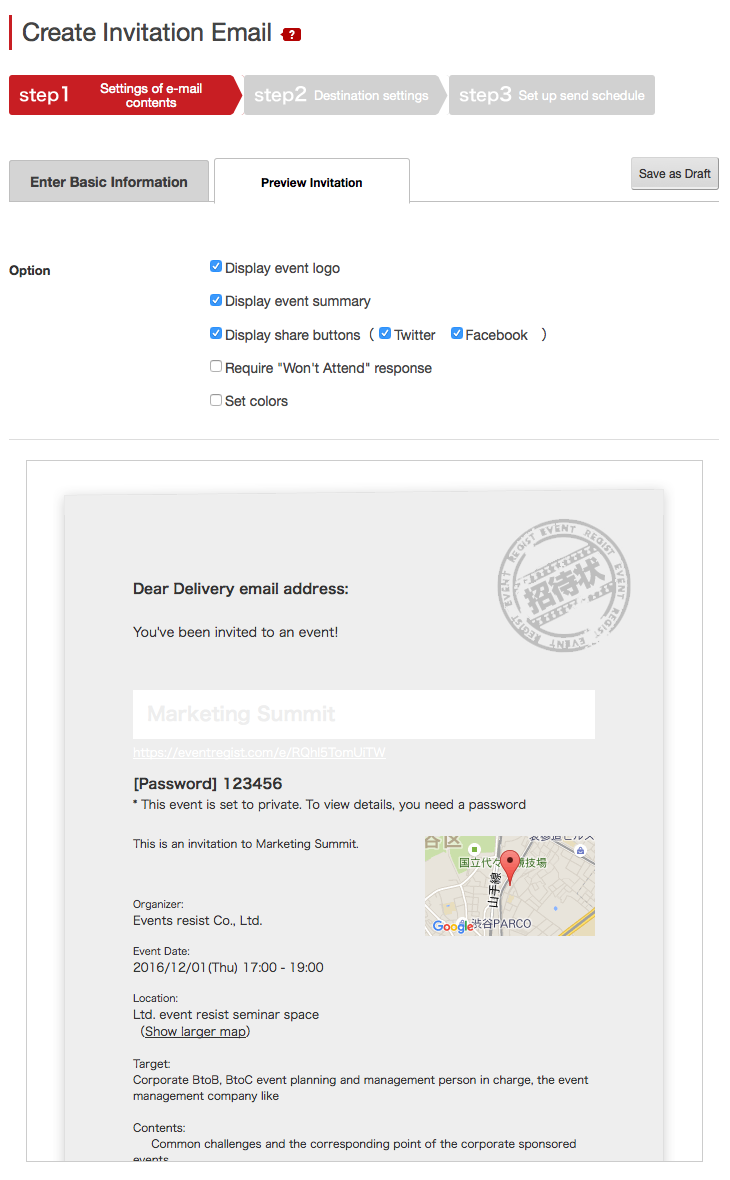 While checking the preview, you can adjust the content of the invitation.
3. Specify email addresses to send invitations to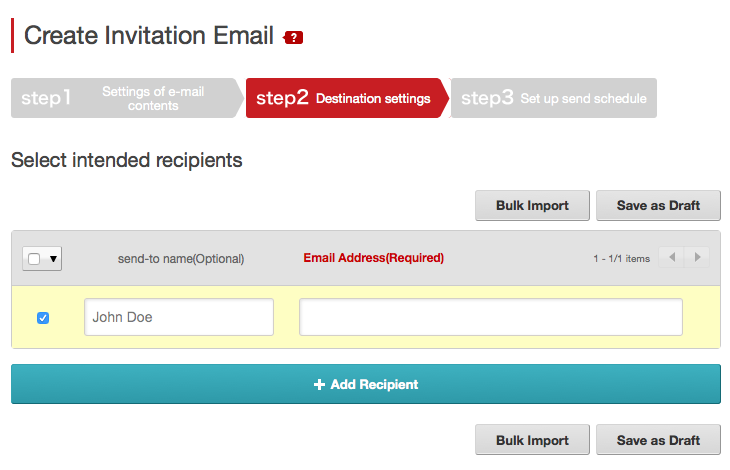 Enter the information such as the address of the invitee. If you want to do a bulk import, upload a file using the "Bulk Import" button.
* In one go set it to send around 100 invites.
4. Choose the sending schedule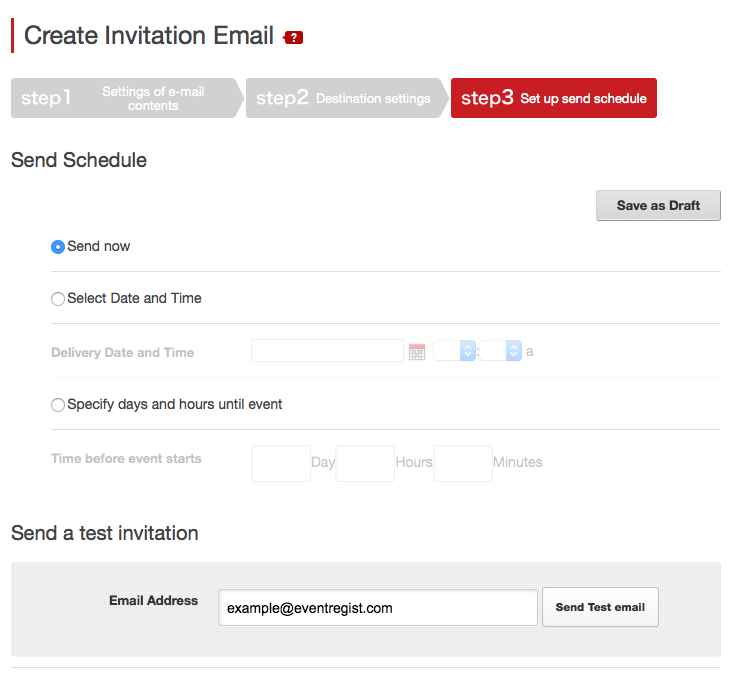 Set the sending schedule for your email invites and then send a test email just to be sure. If there aren't any problems, click the "confirm" button.
---
If the above does not solve your problem, please contact us via the inquiry form.
(Our business hours are from 10:00am to 6:00pm Japan time on weekdays. For inquiries made on weekends and holidays, our response may be on the next business day.)