This page explains the ability to send notifications to users who follow the organizer.
By having Followers, you can send notifications to the members who follow you.
How to create Notification
To create notifications, please click on the "create announcement" button from "My Events", or click on to "Notification Management" > "Create new".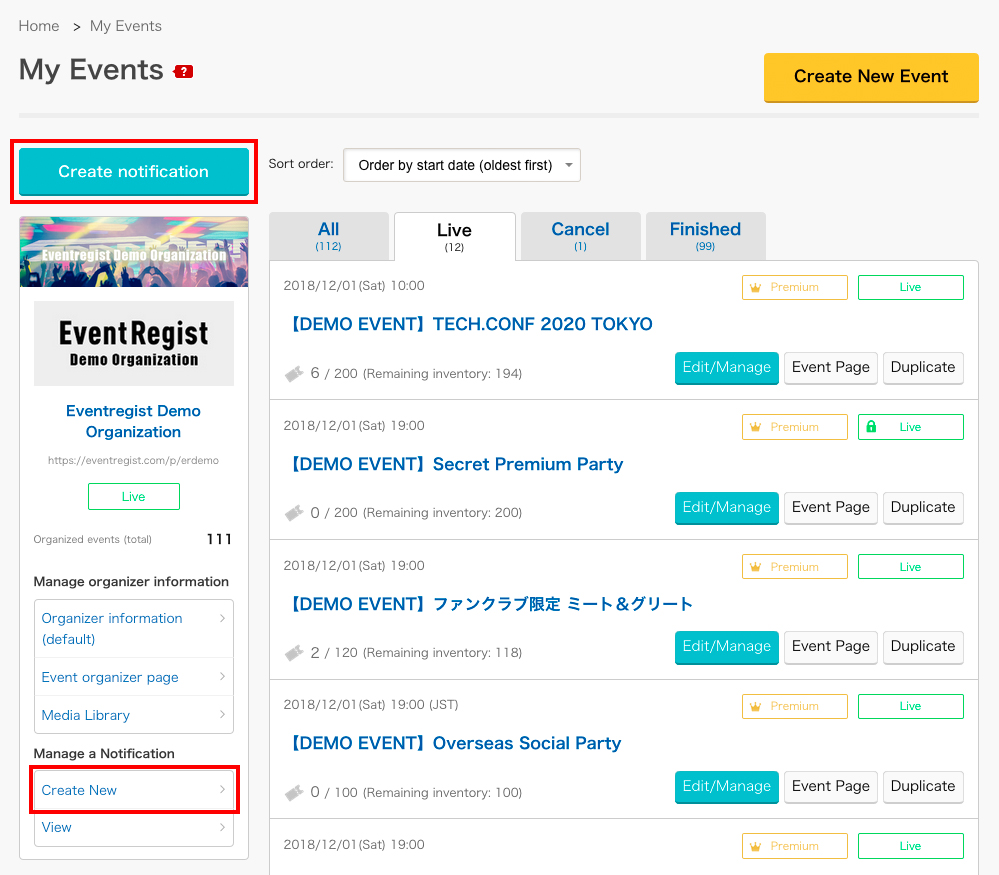 New form page will open, so please fill in all the necessary information.
When you finished filling in, click ""Save with this content"" to save.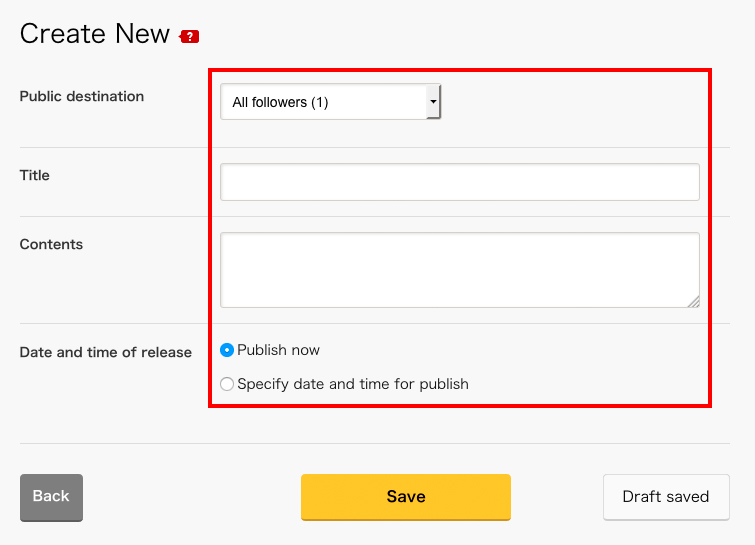 Public place
Select the publication destination of ""Notify all followers"", ""Subscribed followers"", or ""Unfollowed followers"".
Title
Fill in the title of the announcement.
Contents
Fill in the content of the notice.
Publication date and time
Choose ""Publish now"", ""specify the date and time"".

How to send Notification mail
When you release the announcement, you will receive an email notifying the follower that there is a notification from the organizer.
* The content of the notification wil not be displayed in the mail.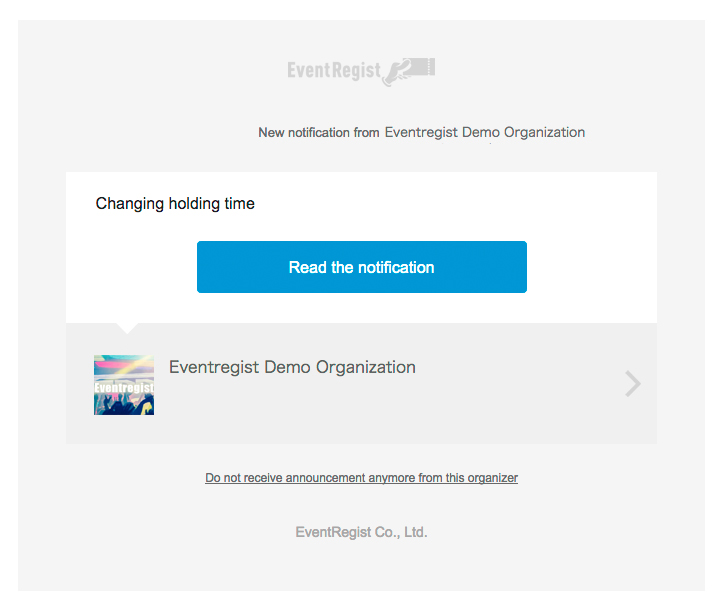 How to edit/check created notification
You can check created notifications in "Manage Notifications".
To check "Manage Notifications",find it from "My Events".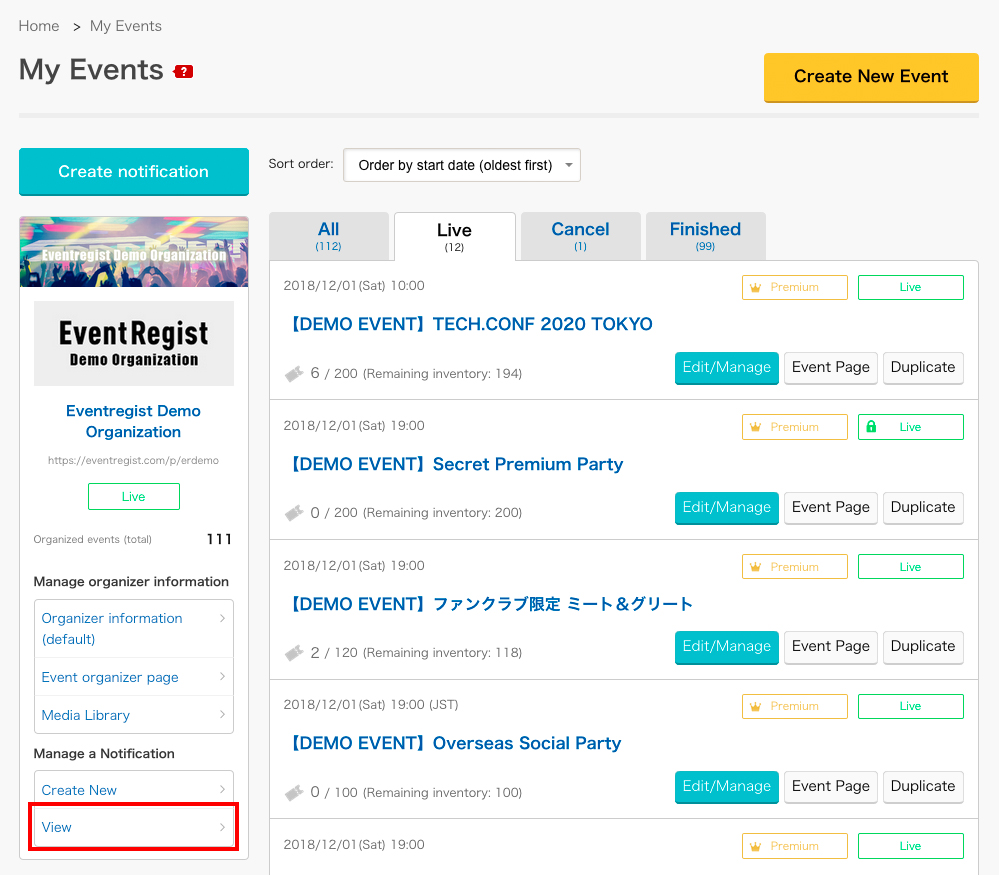 A list of all notifications will be displayed, please click "Edit / check" icon to see each contents.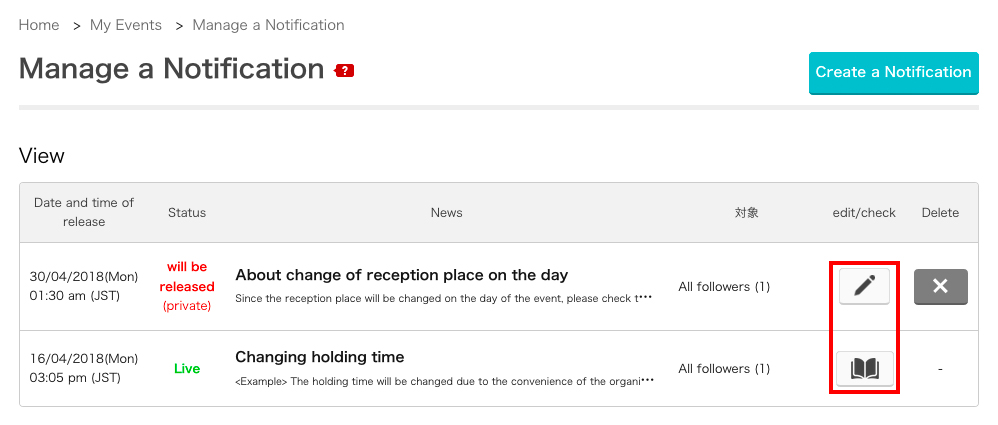 Notice that has been published will be shown as below. You can change and delete drafts and pre-release announcements.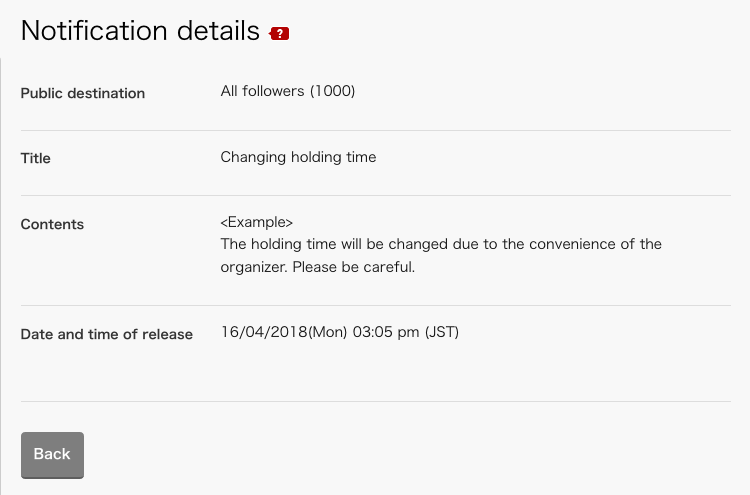 Once it is published, you will not be able to change the contents or delete.
If you need any changement, please create a new notification.
---
If the above does not solve your problem, please contact us via the inquiry form.
(Our business hours are from 10:00am to 6:00pm Japan time on weekdays. For inquiries made on weekends and holidays, our response may be on the next business day.)