This page explains the event invitation you received from the event organizer.
You can receive invitations from event organizers who are using EventRegist to create their events.
Sample of an invitation sent by email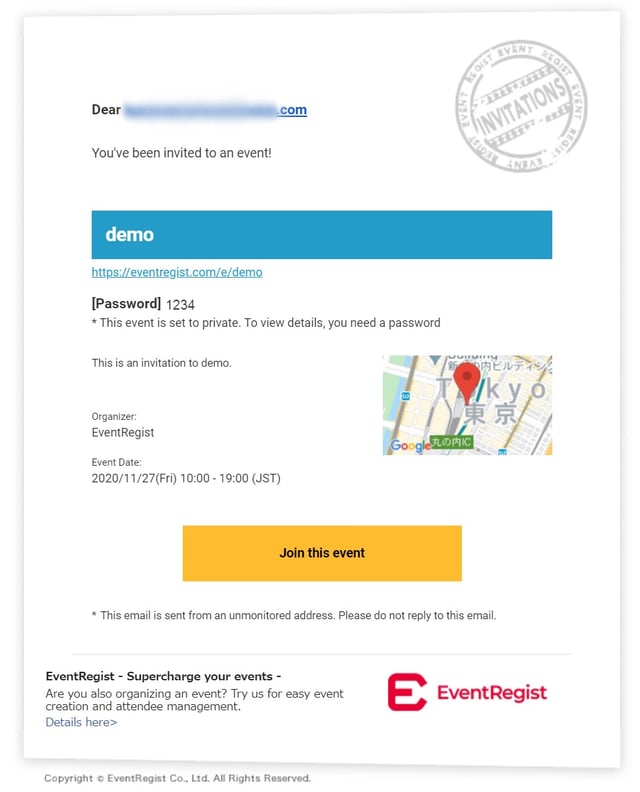 Events protected by passwords
Some event pages may require you to enter a password to view the page. This is because the event organizer has set a password so that it can only be viewed by a limited group of people.
The password is contained in the event invitation, so please check for it there.
When you want to contact the event organizer
If you want to contact the event organizer before registering for an event, you can use the contact form linked to from the event page.
▶ Learn more:Contacting the Event Organizer
---
If the above does not solve your problem, please contact us via the inquiry form.
(Our business hours are from 10:00am to 6:00pm Japan time on weekdays. For inquiries made on weekends and holidays, our response may be on the next business day.)