This page explains how to add your own survey items to the event registration page.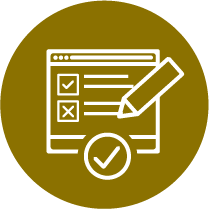 You can add optional questionnaire items to the event registration screen for event applicant information that you want to obtain on your own.
This is a paid function, so you will need to pay a separate fee to use it.

If you are interested, please contact our sales staff or contact us using the "Inquiry about EventRegist" form.
Usage scenario
If you want to know what the participants' expectations are for the event and the challenges they face in practice合
If you want to know in advance the cognitive pathways of how you learned about the event
Features
Multiple questions can be set up
You can select your answer format from radio buttons, checkboxes, dropdown, etc.

▼ Original questionnaire on the registration screen Display image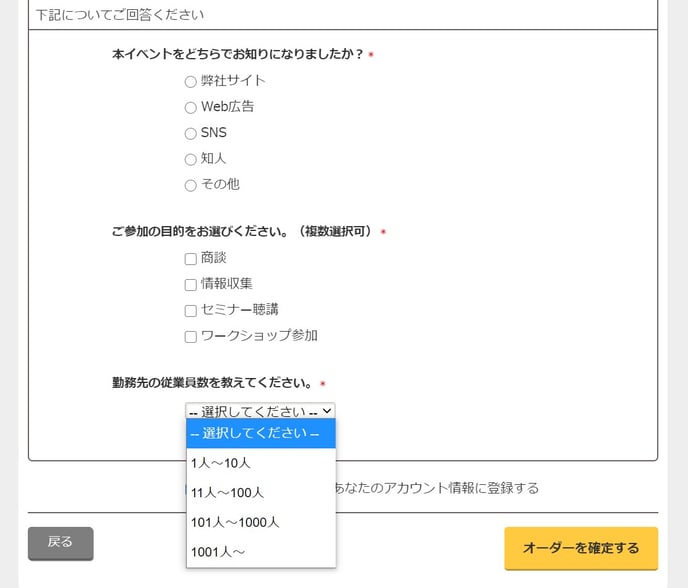 ---
If you want to see how to configure the settings on the EventRegist management screen, please see "Learn more" below.
ID and Password are required to view this page.