This page explains how to set a Password Protected on the event page to restrict viewing of the published event page.
If you want to keep the event page private, setup a Password Protected so that only people who know the password can access the event page.

■Use case
When you don't want the general public to view your event page while it is being created or before you start accepting ticket applications.
When you want to notify the password of a secret event only to those you invite, and restrict the general public from applying.
When you do not want the general public to view the event page after the event has ended.


To set a Password Protected for live, finished, and canceled events, click [Others] > [Password Protected] from the left side navigation menu of the management screen.
Published event pages cannot be deleted, but can be password protected to restrict access to them.

[Password protected]
Publish settings :
If you want the event page to be viewable only by a limited people only, you can ask for a password when accessing the event page. If you would like the page password protected, put a check in the "Require a password to unlock your event page" check box, then enter a password of your choosing composed of Latin letters and numbers.
▼ Event page password entering screen - display image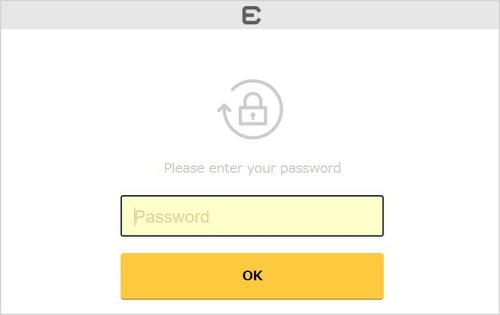 [Note]
If you set a Password Protected, anyone who does not know the password will not be able to access the event page, including ticket applicants. As a result, event participants who want to ask questions to the organizer may not know where to contact.

If you wish to set a Password Protected after the event, we recommend that you do so after a certain period of time has elapsed from the end of the event.