This page explains how to create your own post-event survey form and send an email, which is available as a premium feature.
As a after event survey, in addition to the default items "Overall Rating" (1-5) and "Comments", you can add your own original survey items and send a notification email.
This is a paid function, so you will need to pay a separate fee to use it.
Contents)
How to use original survey form
[Note]
For Survey Items After Event, after the set "Event start date" has passed, the [Answer the survey] button will appear on the applicant's My Ticket page and they will be able to respond.
If you wish to change the content of the survey to any content, we recommend that you set it up before the event.

1.How to use original survey form
To use original survey form, please choose an event from "My Events", then click [Survey items].You will see original form after checking the box of "Show original form on the survey".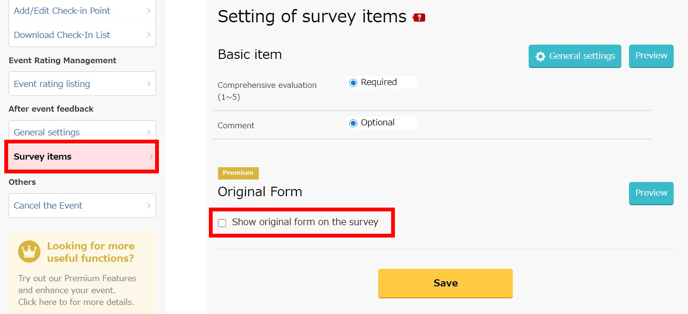 You are able to set multiple-choise items, free text area, and notes in original form.If you'd like to add more survey items, please click "+Set next item" and type items.When all setttings are done, please click "Save".

2.Invitatoin email of after the event survey settings
Invitation emails of after the event survey are started sending from 11:00 AM of one day after the event ended by default.
However, you are able to stop the mail delivery service or start it any time.
To set Invitation email, please click [Automated E-mail Settings].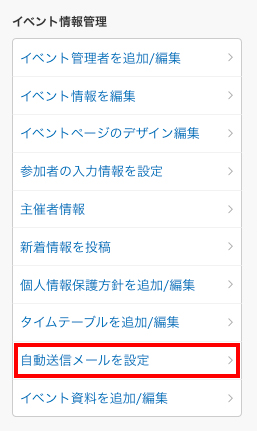 Please click the Setting button of "Invitation email of after the event survey"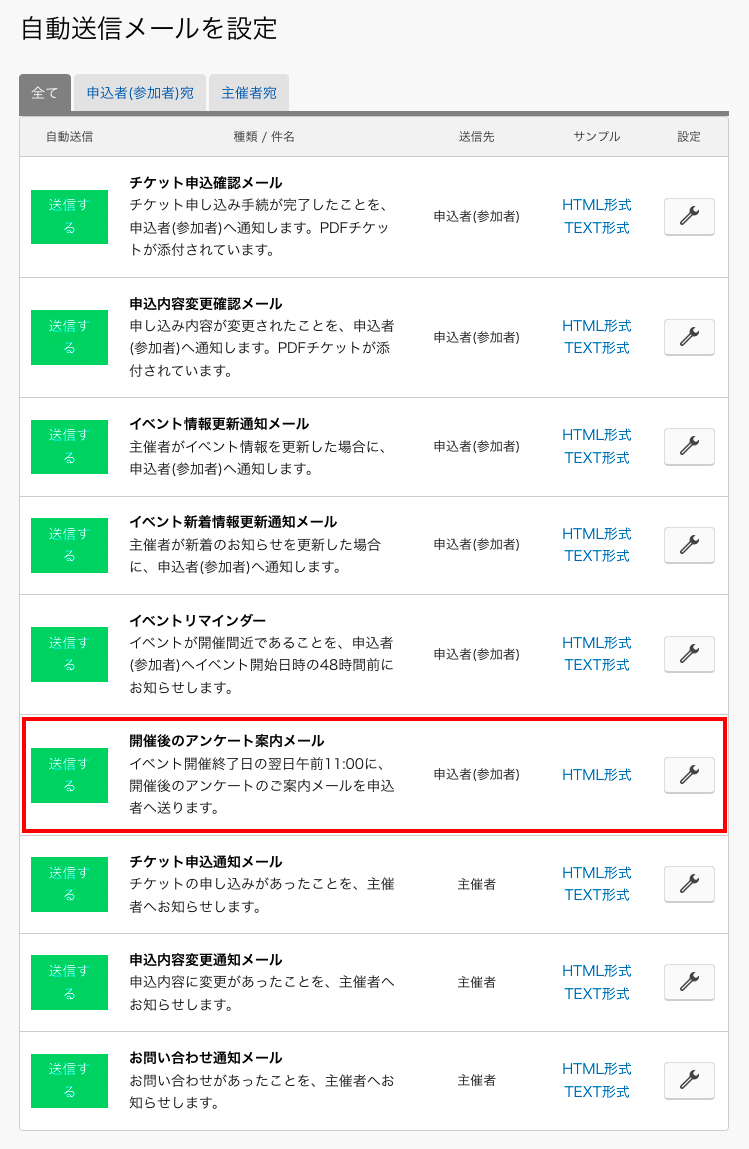 You will see Automated E-mail Settings and please set each item.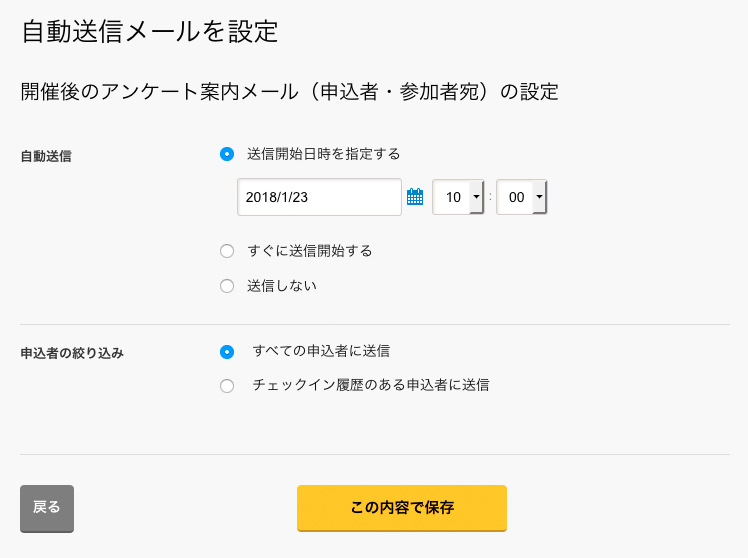 ・Autmated E-mail
Please set start time to send or choose "Do not send".
・Narrow down the attendee
Please choose target respondents to the survey.

3.Confirmation of survey results
To view the results of the after the survey, please click [General Settings] .

In the "General settings of "After the event survey" section, you will see the total number of participants who have responded.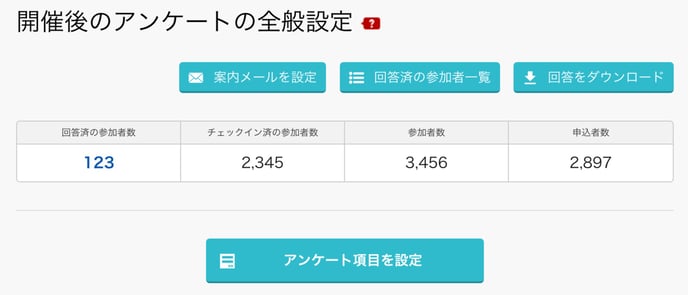 Clicking on the [The list of the attendee answered
] button or the Number of [The attendance answered] will display the participant list screen, and clicking on the individual participant's name will allow you to check the content of their survey responses.
Click the [Download the answer] button to open the "Download Check-In List " screen, where you can download the participant information, including survey survey answers, as a CSV file.


---
If the above does not solve your problem, please contact us via the inquiry form.
(Our business hours are from 10:00am to 6:00pm Japan time on weekdays. For inquiries made on weekends and holidays, our response may be on the next business day.)