This page explains how to select items to be acquired or not to be acquired as event participant information.
You can customize the information that is entered by event attendees. If you wish to obtain private information from attendees, carry out the settings below.
If you make something a required item here, users who wish to attend your wvent won't be able to complete their registration without entering the required information.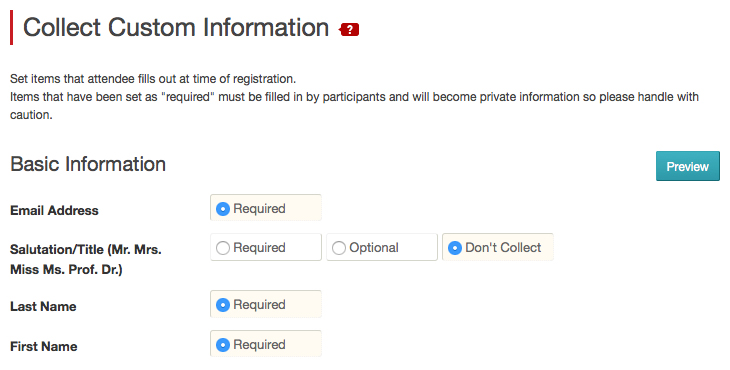 Basic Information
Basic information such as email address, First Name and Last Name cannot be changed from "required".
Set the salutation/title (Mr, Mrs, Ms.) as needed (for example if you're expecting registrations from outside Japan).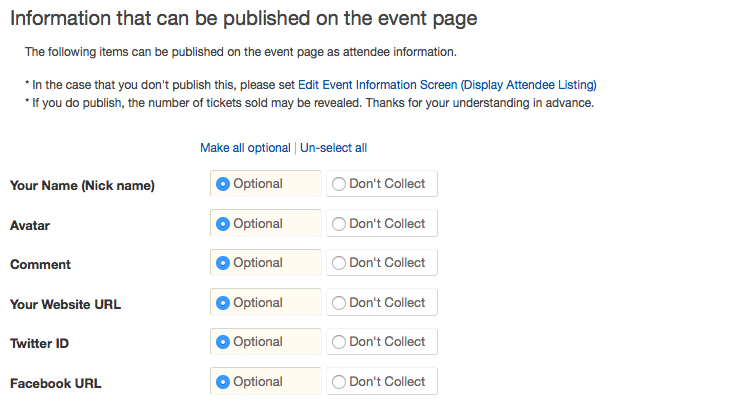 Information that can be published on the event page
If you choose to display a list of event attendees in the right sidebar of your event page, you can decide what information is displayed here. If you don't want to display anything here, set all these to "Don't collect".
Because these are items particular to the attendee, there is no option to make them required. If no nickname has been entered, they will be shown as "anonymous" on the event page attendee listing.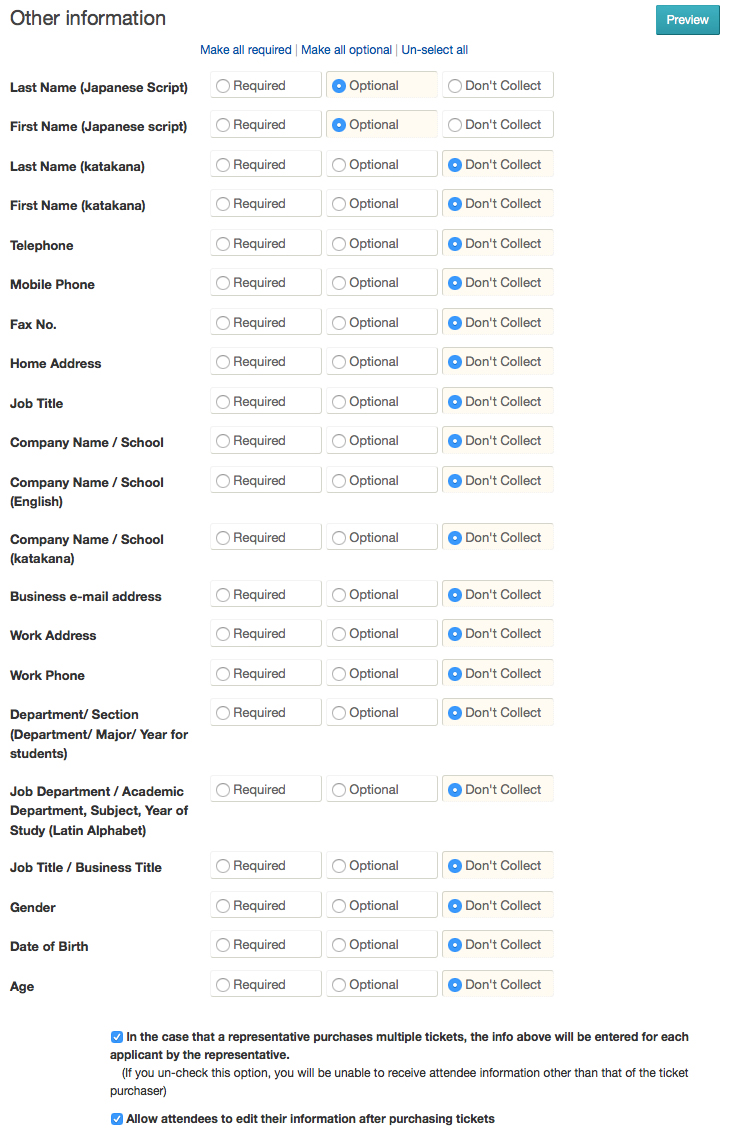 Other Information
If you wish to acquire other information than the basic information at time of registration, select the required items.
If you want to get the information for each attendee and not just for the person who orders tickets on someone's behalf, make sure you check the checkbox labeled "in the case that a representative purchases multiple tickets, the info above will be entered for each applicant by the representative"
If you want to allow the registrant to edit the attendee information submitted, check the option labeled "Allow attendees to edit their information after purchasing tickets"
---
If the above does not solve your problem, please contact us via the inquiry form.
(Our business hours are from 10:00am to 6:00pm Japan time on weekdays. For inquiries made on weekends and holidays, our response may be on the next business day.)