This page explains the design editing feature that allows you to change the background of your event page to your favorite color and image.
The colors of the event page can be customized freely. You can choose from the theme colors provided in the admin panel, or change them to your corporate colors or your favorite images.

To edit the design of an event page, log in to EventRegist, go to [My Events], select the event you would like to edit, and click [Edit Event Page Design] from the left side navigation menu of the event management screen.

■Set the theme
Using "Set theme", you can choose from a range of pre-prepared design themes.The selected theme can be seen in the preview box at the bottom right.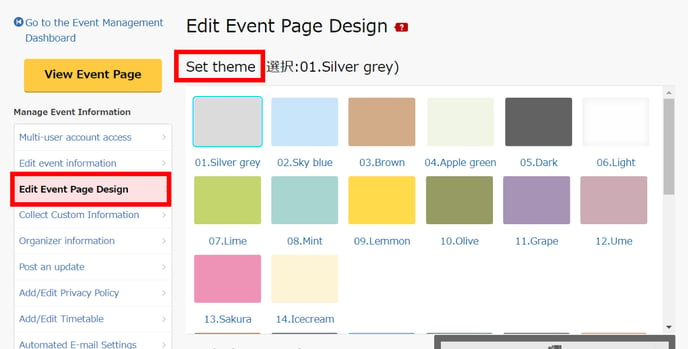 ■Header background/Whole page/Box Settings
Check the changes in each area from the preview box on the right or the [Event Page Review] button.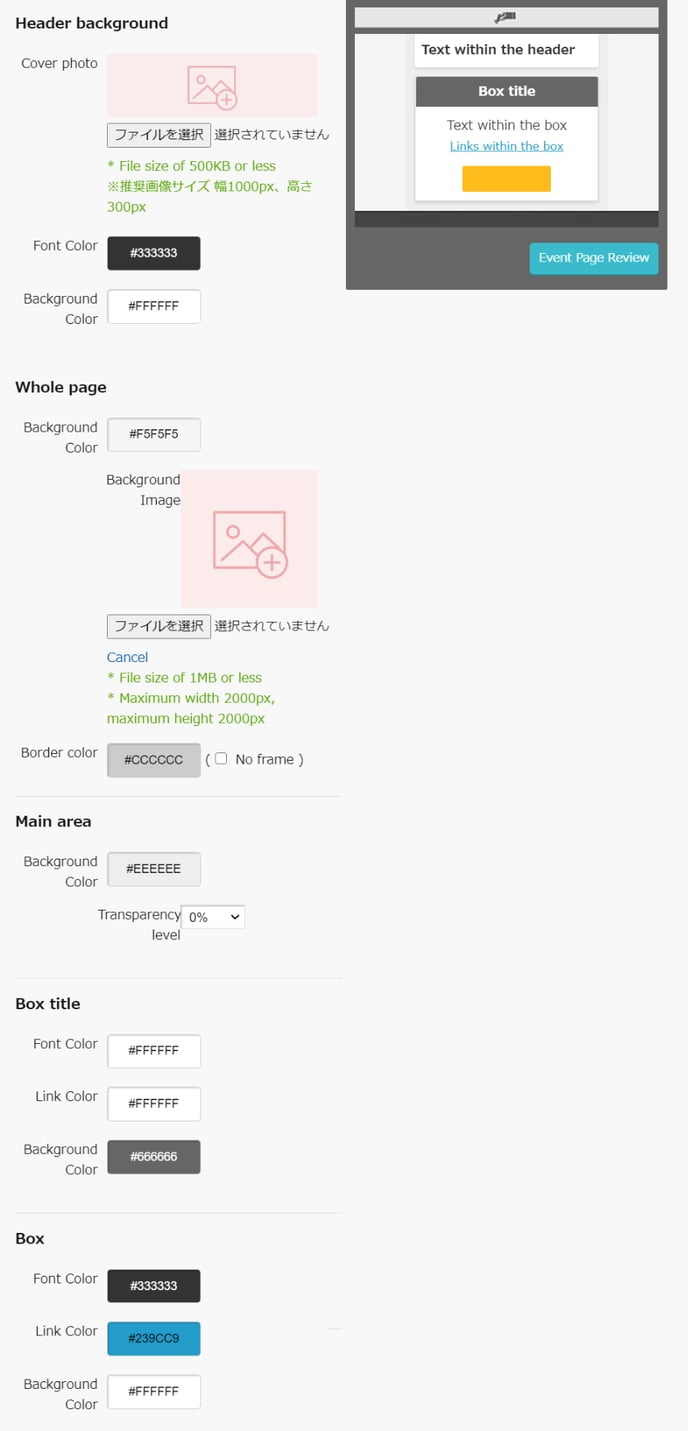 Header background
You can set the cover photo (image), text color, and background color of the page header area.
* File size of 500KB or less
* Maximum width 1000px, maximum height 300px
If you upload an image at a size other than the above, it may be automatically resized and the image may be coarse.
Whole page
You can set the page background color or background image. You can also set the border color for each box within the page.If you specify an image, you can also choose where to place it.
* File size of 1MB or less
* Maximum width 2000px, maximum height 2000px
Main area
You can set the background color of the main area and the amount of transparency.
Box title
You can set the text color, link color and background color of each box title.
Box
You can set the text color, link color and background color within each box.

■Original Style Sheet (for advanced user)
This is a setting for those who can work with style sheets. Click [Set up] and enter.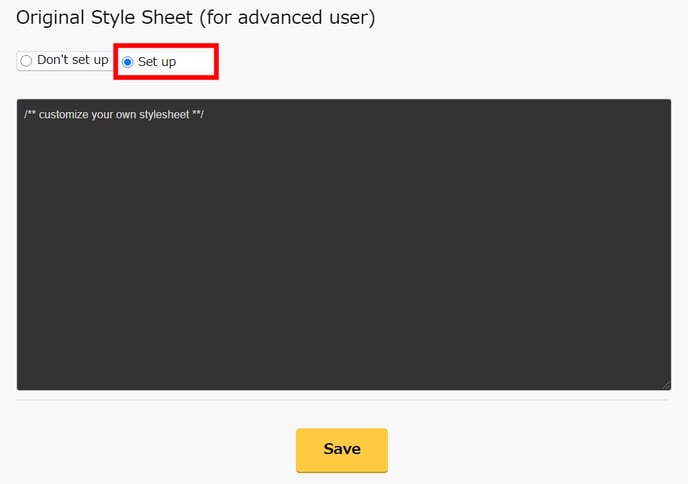 When you are all set, click [Save].
---
If the above does not solve your problem, please contact us via the inquiry form.
(Our business hours are from 10:00am to 6:00pm Japan time on weekdays. For inquiries made on weekends and holidays, our response may be on the next business day.)