EventRegist service only supports connections using TLS 1.2 or later encryption protocols.
EventRegist planned disablement of TLS 1.0 /1.1. TLS version 1.2 and higher is now required for all connections from May 1, 2018.
If you are ussing the recommended environment (see below), it can be acceseed without any influence.
Customers using TLS 1.0 / 1.1 after May 1, 2018 will not be able to access to EventRegist site.
If it shows "Security enhancement is necessary" on your screen, and you can no longer access to EventRegist, please upgrade your browser / OS to the recommended one below.


EventRegist recommended environment (As of April, 2018)
Please check wheter you are not using an older browser/ OS which EventRegist are not supporting. If so, update it to the recommended version listed below by end of April, 2018.
Recommended OS/ Web browser
Windows
Internet Explorer(11 and higher)
Microsoft Edge (Latest version)
Mozilla Firefox (Latest version)
Google Chrome(Latest version)
macOS
Safari(10 and higher)
Google Chrome(Latest version)
Mozilla Firefox(Latest version)
iPhone / iPad(iOS 9以降)
Android(Android OS 5.x 以降)
To enable TLS 1.2 to Internet Explorer
If you are using Internet Explorer (11 and version 10 or later), please enable TLS 1.2 from "Security Setting".
(1)Open Internet Explorer
(2)Select "Internet Option" from "Tools"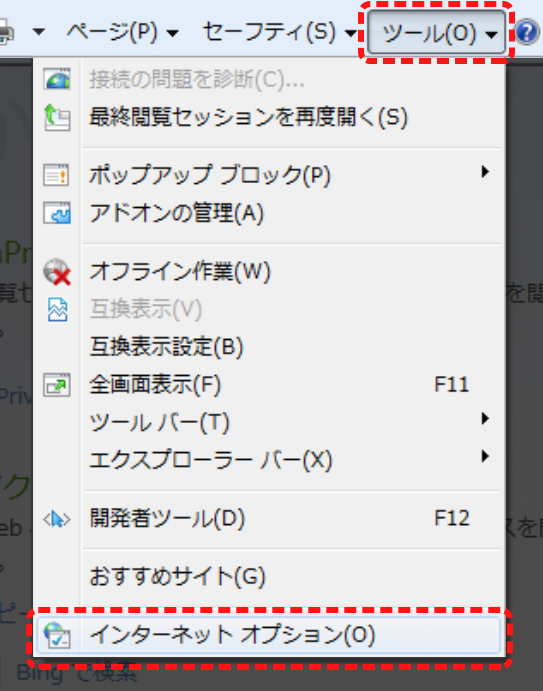 (3)Click "Advanced"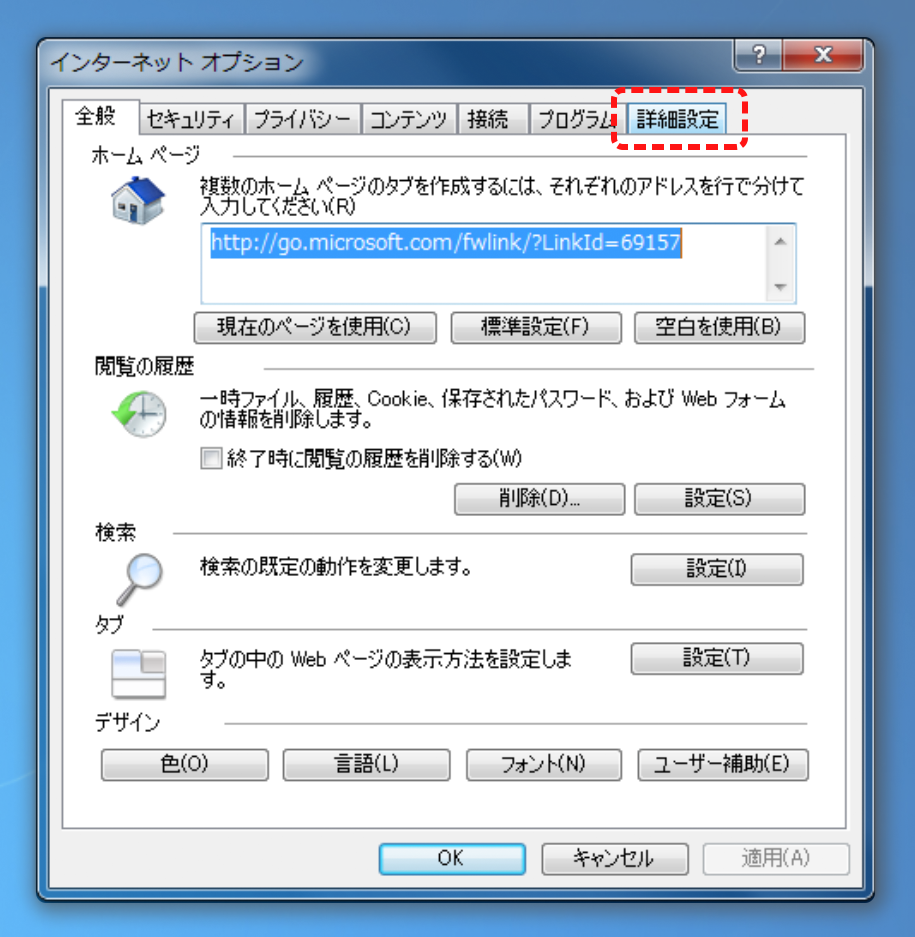 (4)Select the item "Use TLS 1.1" and "Use TLS 1.2" in the "Security" section.
(5)Click "Apply" and "OK" button.
(6)Close all Internet Explorer, and open again to use it.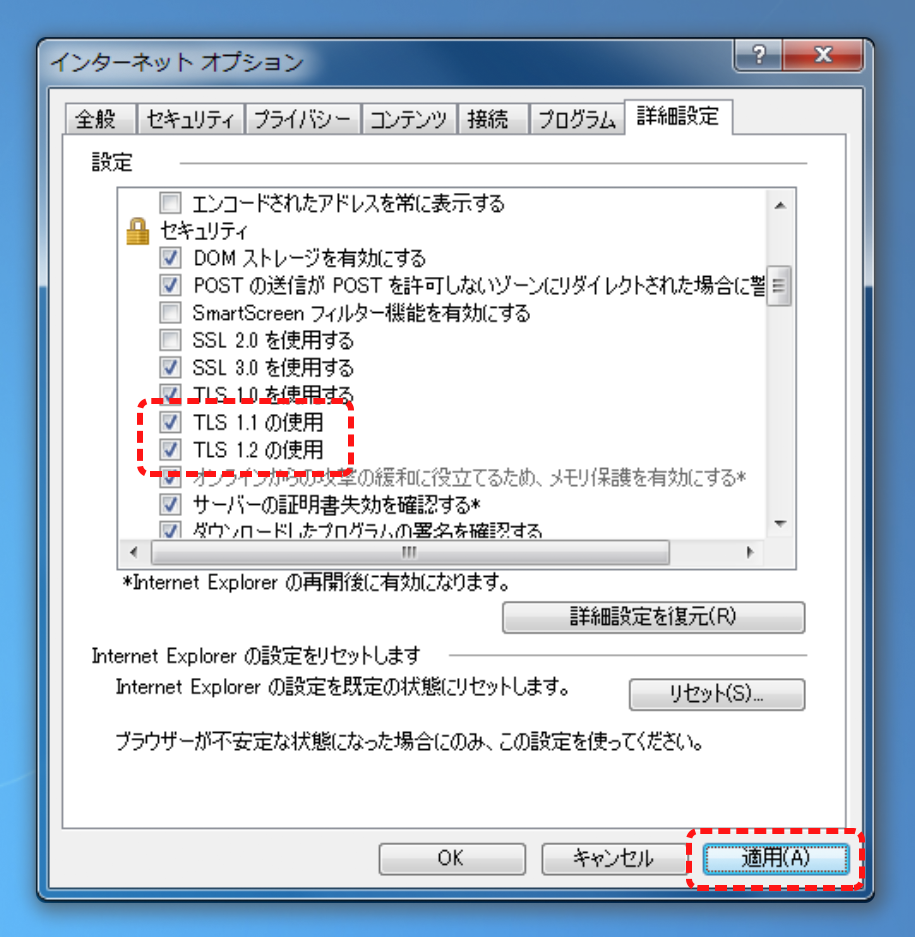 (*2) Smartphone user of Android OS 4.4 or under.
Smartphone with envirionment under Android OS 4.4 does not support TLS1.2, so please update to the latest OS.
---
If the above does not solve your problem, please contact us via the inquiry form.
(Our business hours are from 10:00am to 6:00pm Japan time on weekdays. For inquiries made on weekends and holidays, our response may be on the next business day.)