This page explains the lottery application (pre-screening) function, which allows you to choose whether an event applicant is selected or not.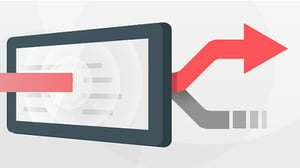 With the lottery application (pre-screening) function, applicants can be pre-screened at the lottery event to select the winners of the lottery event and have them participate in the event.
This is a paid function, so you will need to pay a separate fee to use it.
If you are interested, please contact our sales staff or contact us using the "Inquiry about EventRegist" form.
Usage scenario
For popular events/seminars that are expected to be oversubscribed
If you want to select participants based on the information entered at the time of application rather than on a first-come, first-served basis
If you want to eliminate your competition
Features
You can refer to the data at the time of application and select a winner/no winner.
You can send a notification email to each of the Select and Not Selected users.
Only the winner will receive a PDF ticket by email.
In the case of a paid ticket, it is not necessary for all applicants to make payment in advance, as we will notify them of the payment by e-mail.
---

If you want to see how to configure the settings on the EventRegist management screen, please see "Learn more" below.
ID and Password are required to view this page.

▶ [Learn More] Lottery Assigned Ticket Events