This page explains how to check and delete credit card information saved at the time of paid ticket payment.
Credit card information saved when applying for paid tickets can be checked and deleted at any time from your Account Information.
▶ Learn more:Paying by Credit Card

To check your saved credit card information, login to EventRegist and go to [My Account] > [Manage Credit Card]. Only one credit card information can be saved. You can delete it at any time by clicking the [Delete card information] button.
Note that credit card information cannot be saved on the [Manage Credit Card] screen. It can be saved only when you make a payment on the ticket order page.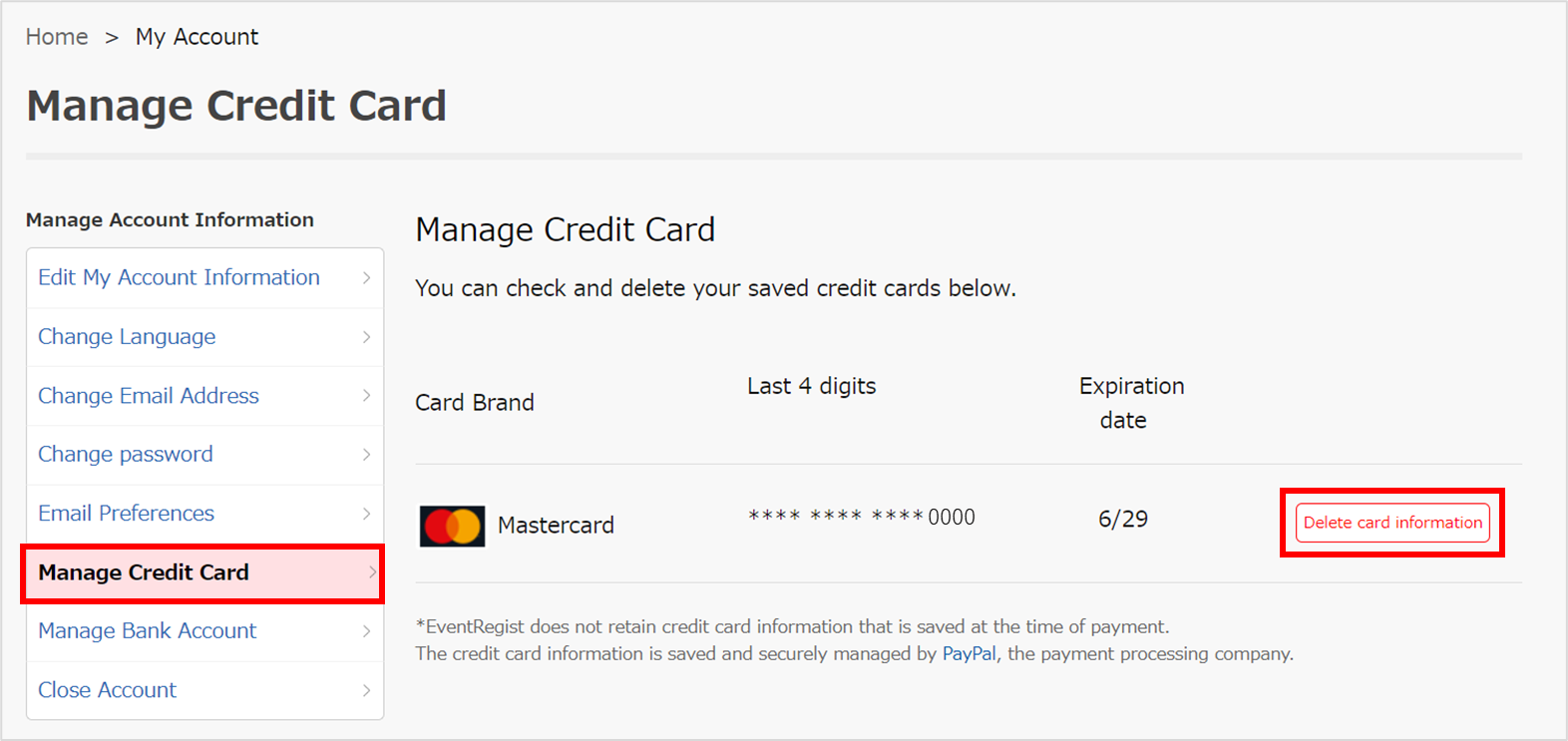 When deleted, the message "There are no saved credit cards." will be displayed.