This page explains how to add images to the image library for use in your event page.
The Media Library is where you can manage your images in one place.
Added images can be use in 1.Event summary, 2.Organizer's description, 3.Post an update, 4.Add/edit private policy, and in 5.Inquiries settings.
How to add image in the media library
Choose the event from "My Events", and click "Media Library".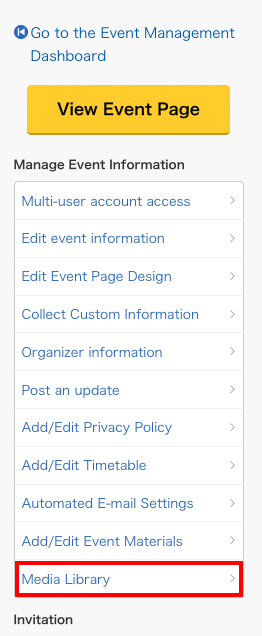 If there is no image uploaded yet in the library, click "Add image".

Upload or drag and drop the image you want to register.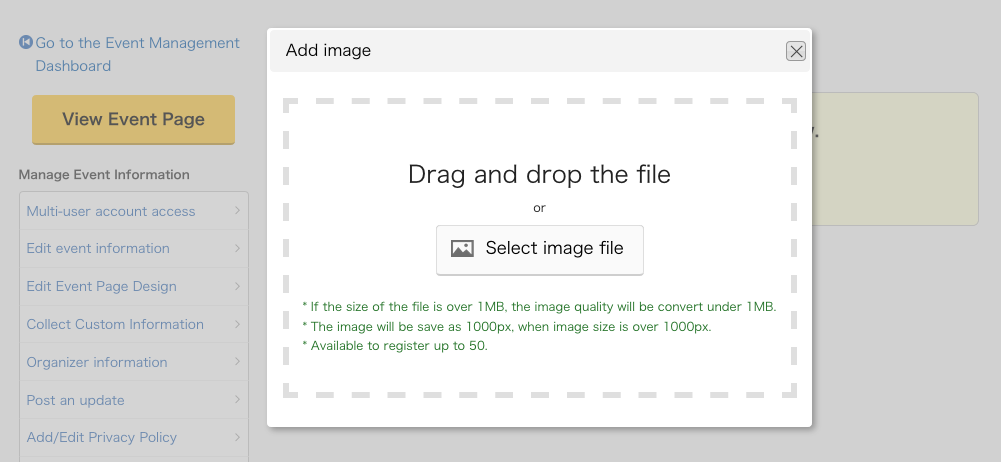 Once it is uploaded, you can find it from the list.

How to use uploaded image(s)
You will be able to add image from "Insert image" button.
(For example) Adding image into Event Summary
Click "Edit event information" and scroll down to Summary part.
On the right corner of editer, you will find "Insert image" button.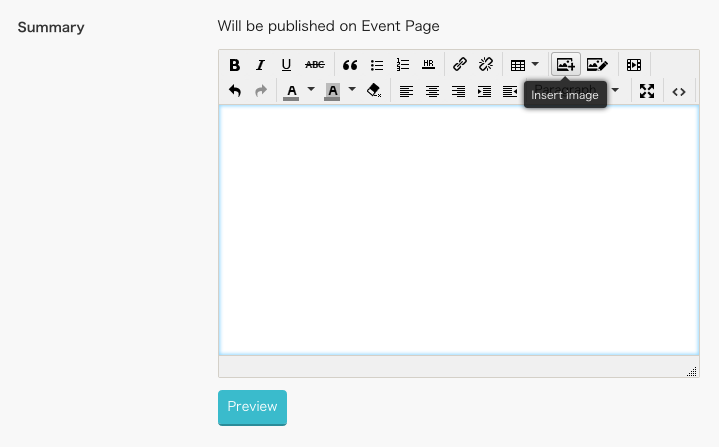 Press the button and choose the image from the library.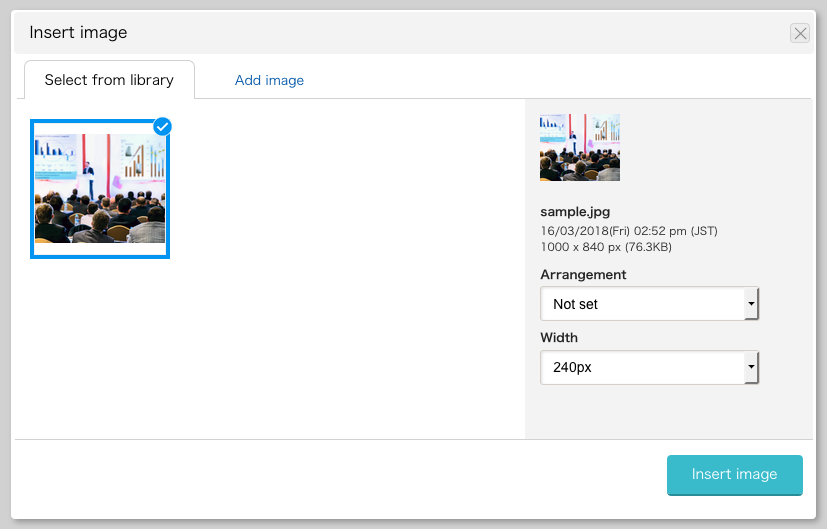 Image has been inserted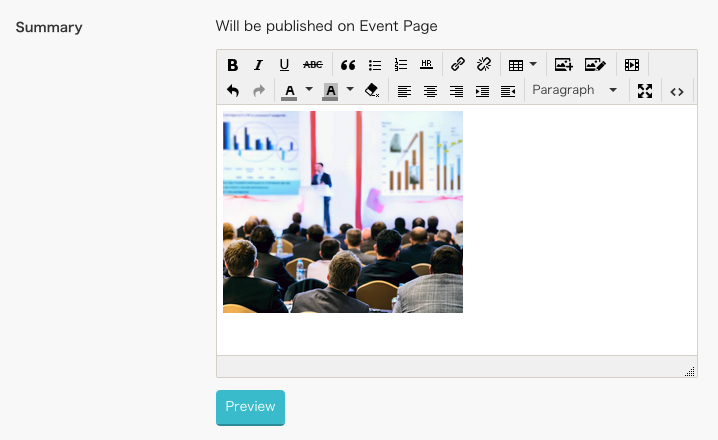 Caution
The image you have used in [Event A], cannot be used in [Event B].
You will need to upload the same image again for each events if you want to use the it in several events.
You can also find Media library at the top page of "My Events" page.
Here you will be able to choose/insert image(s) for "Event organizer page".
---
If the above does not solve your problem, please contact us via the inquiry form.
(Our business hours are from 10:00am to 6:00pm Japan time on weekdays. For inquiries made on weekends and holidays, our response may be on the next business day.)