This page explains how to register as a member of EventRegist.
You will need to register with EventRegist when you create an event or register for an event.

(1) From the EventRegist home page (https://eventregist.com/), click on [Create Account] .

【PC or tablet】
[Create Account] is located at the top right of the site.

【Smartphone】
Tap on the three lines at the top left of the site and a menu will appear and there is [Create Account].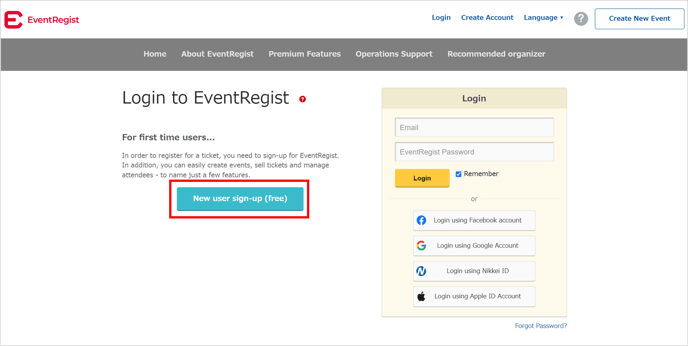 (2) Enter your e-mail address and the password you wish to use (*1). If you agree to the "terms of use" and "Privacy Policy", please check the box and click [Next] button.If you do not check the box, you will not be able to click the [Next] button.
If you have entered your e-mail address and password in an incorrect format, you will be asked to enter them again on the next screen.
*1)How to set and enter your password
For security purposes, the password must meet the following conditions
・Must be half-width English numbers and letters,using more than 8 characters.
・Include more than three letters from the following:lowercase letters,uppercase letters,numbers,punctuation.

To enter capital letters, hold down the [Shift] key and press the English key.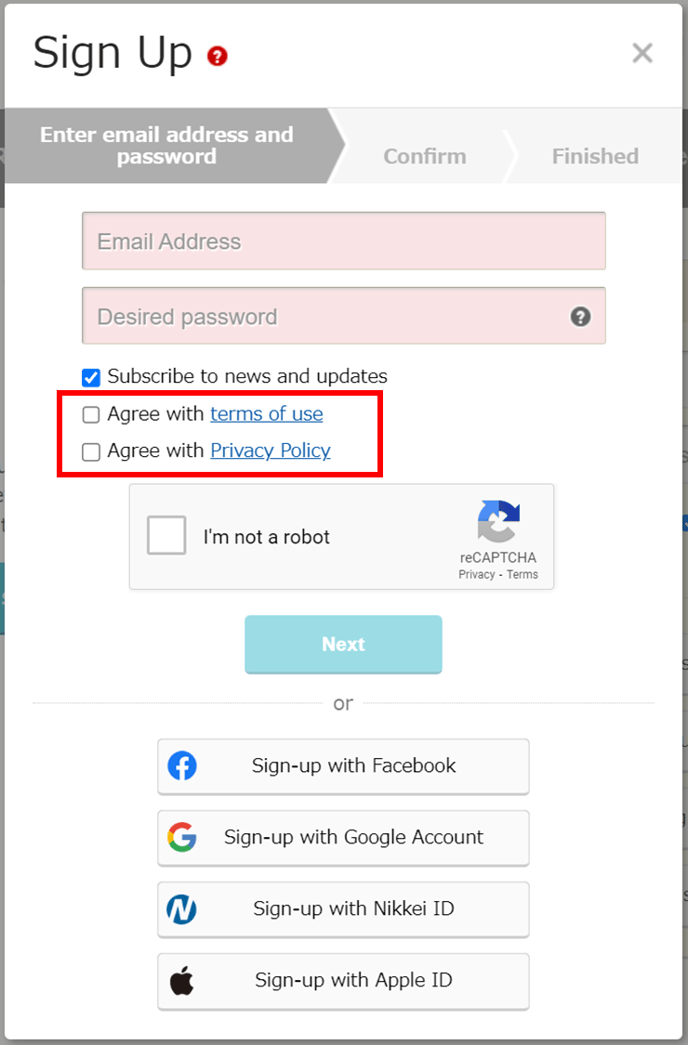 (3) To confirm your email address, you will receive an email with the subject "EventRegist - User Registration Guide" at your registered email address. Click on the [Click to continue account setup] button in the email to complete your registration.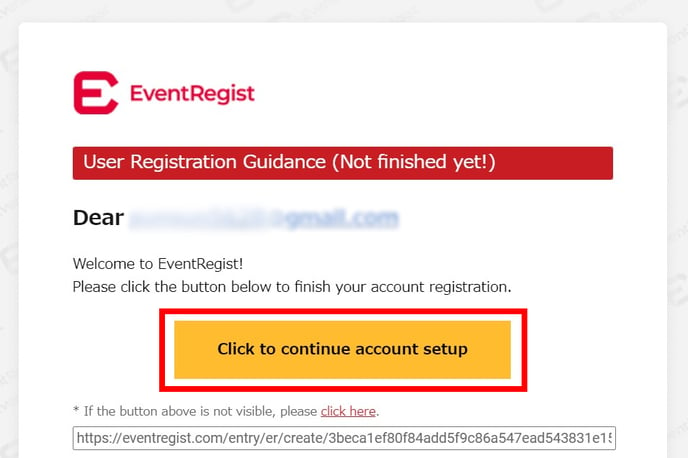 Note:
・If you are using free e-mail, our e-mails may be automatically moved to your "junk mail folder". Please check your "junk mail folder".
・It's also possible to sign-up using a mobile carrier email address. However, out of date handsets (non-smartphones) are not supported.
---
If the above does not solve your problem, please contact us via the inquiry form.
(Our business hours are from 10:00am to 6:00pm Japan time on weekdays. For inquiries made on weekends and holidays, our response may be on the next business day.)