This page explains the "All Order Information" screen, which allows you to resend or cancel an application confirmation email.
When someone makes an order, a notification email is sent to the event organizer, and their information is displayed in the All Order Information listing page.
On the All Order Information page, you carry out the following functions.
Searching for Orders/Applicants
There are various search conditions that you can use to refine your search.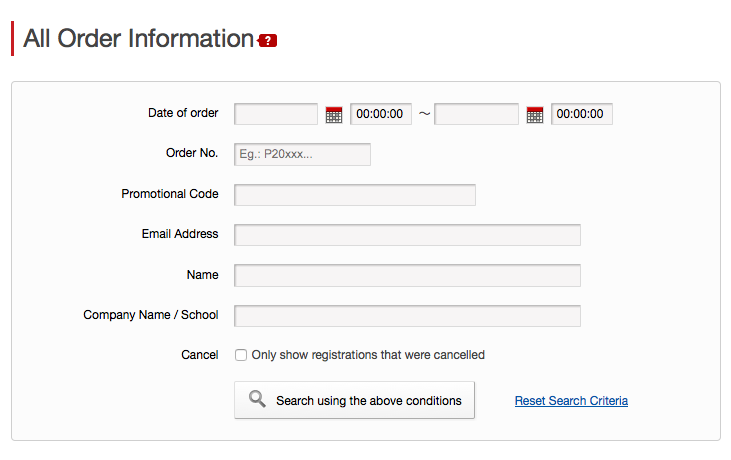 Checking Applicant Details
To view the details of an applicant, click the name of the relevant applicant.

Re-sending Order Confirmation Emails to Applicants
You can re-send the order confirmation email that was sent automatically at the time of ticket order.

Canceling an Order
Click "Application Details/Cancel" under Detail info to cancel an order.

Next, you select the ticket to cancel. If multiple tickets were ordered in one go, put checks next to all the relevant tickets and then click on "Cancel the selected application(s)"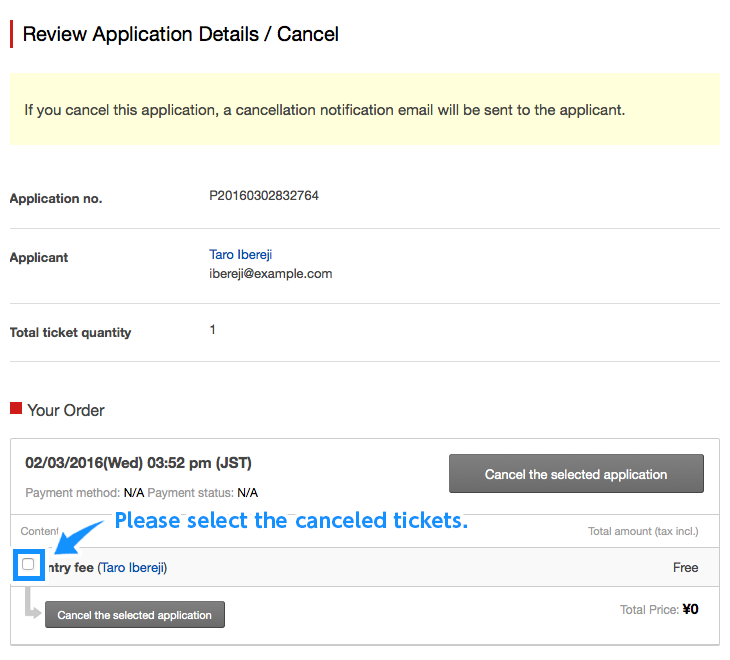 If the cancellation is 50 or more days after the ticket order, you will be redirected to the cancellation fee payment screen.
---
If the above does not solve your problem, please contact us via the inquiry form.
(Our business hours are from 10:00am to 6:00pm Japan time on weekdays. For inquiries made on weekends and holidays, our response may be on the next business day.)