This page explains how to post new information to inform those who have signed up for or are considering attending the event.
Once you have created an event page, and you would like to post update messages to your users, you can use the "Post an update" feature. When you post an update, the following will also be updated.
It will be published under "News" on the event page.
Users that have already registered for the event will be sent an email informing them of the update.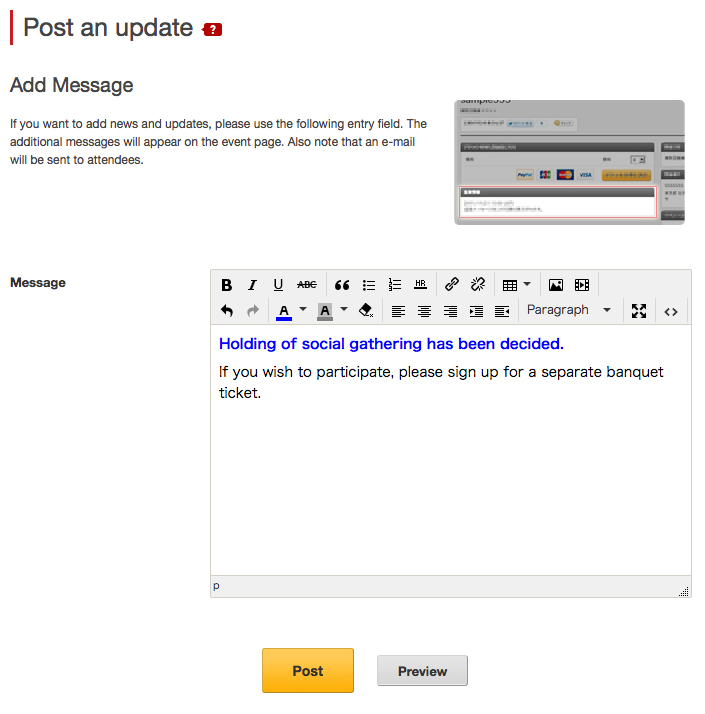 When you've finished entering your update, click the "Post" button. The update will be published on your event page.
---
If the above does not solve your problem, please contact us via the inquiry form.
(Our business hours are from 10:00am to 6:00pm Japan time on weekdays. For inquiries made on weekends and holidays, our response may be on the next business day.)