This page explains how to accept ticket requests by bank transfer/invoicing.
The default payment method for non-free tickets is "Paypal as well as Credit Card".
If you would like to accept payment by bank transfer or accept payment by bank transfer after issuing an invoice, you can do that on this page.
Sending invoices and confirming bank transfer success must be carried out by the event organizer.
This is a paid function, so you will need to pay a separate fee to use it.
While logged into your premium account, go to the event dashboard for your event and then click on "Set Payment Options" under "Ticket and Price Settings" in the left hand menu.
Setting Payment Options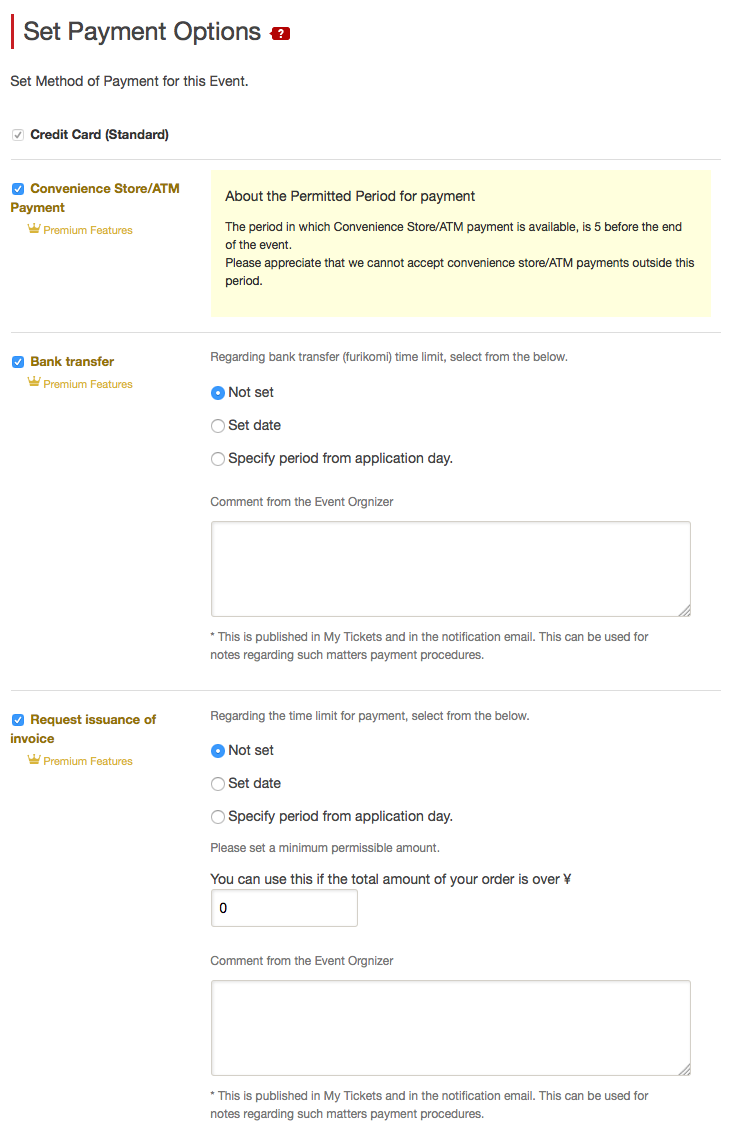 Request issuance of invoice


If you want to allow the request that an invoice be issued, place a check in the checkbox.
Enter the period during which the ticket payment can be transferred electronically.
Be aware that if you set a period during which the payment must be made, if the organizer doesn't change the transfer status, the ticket will be automatically cancelled.
[Setting a minimum amount for which issuance of invoices is enabled]
You can set a certain limit above which issuance of an invoice can be requested. If you would like to use this, enter an amount here.
If you set bank transfer via invoice issuance, the ticket applicant will receive an email like that shown below.
▼ When application is made with requesting invoice issuance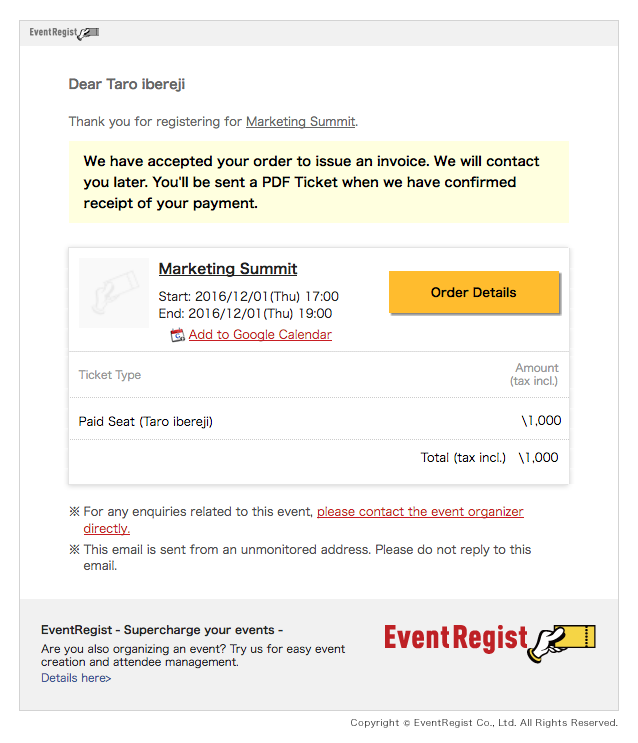 ---
If the above does not solve your problem, please contact us via the inquiry form.
(Our business hours are from 10:00am to 6:00pm Japan time on weekdays. For inquiries made on weekends and holidays, our response may be on the next business day.)