This page describes the after event survey, which is available as a basic feature (free).
After the event, an email will be sent to event applicants to encourage them to answer the survey.
To check the survey items, login to EventRegist and go to [After event feedback] > [Survey items].
There are only "Comprehensive evaluation (1~5)" and "Comment" in Basic survey items.We serve original survey items as premium features.
On the event start date and time, an "Answer the survey" button will display on the applicant's "My Tickets" page. An email inviting the applicant to answer the survey will be sent to the applicant at 11:00 AM (Japan Standard Time) on the day following the end of the event.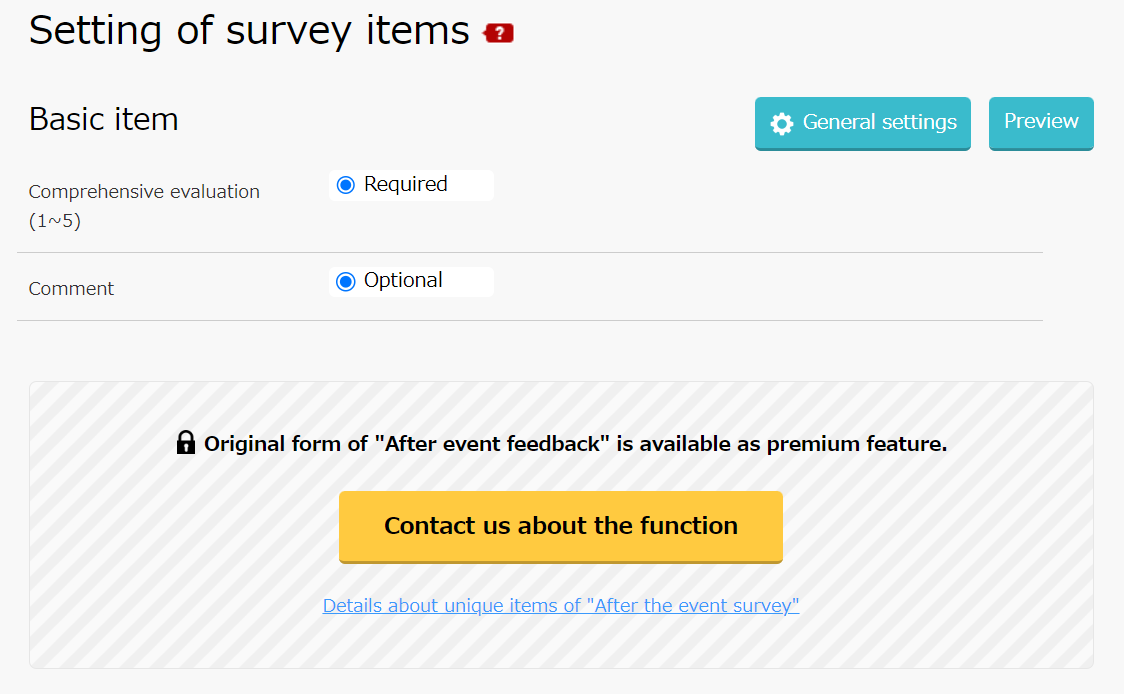 * Original form of "After event feedback" is available as premium feature. You can also change the time of day that the email is sent, or even set it not to be sent.For more information about the premium function, please contact us using the [Contact us about the function] button.
*If you are already using the premium features, please click here.
---
If the above does not solve your problem, please contact us via the inquiry form.
(Our business hours are from 10:00am to 6:00pm Japan time on weekdays. For inquiries made on weekends and holidays, our response may be on the next business day.)