This is an introduction to the timetable feature that allows you to manage the number of applicants per session.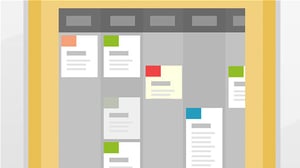 Timetabling is a feature that allows multiple venues, flexible time slots, and session-by-session management for large conferences where multiple sessions or breakout sessions are held concurrently.



This is a paid function, so you will need to pay a separate fee to use it.
If you are interested, please contact our sales staff or contact us using the "Inquiry about EventRegist" form.
Usage scenario
When a large event has breakout sessions on multiple tracks at the same time
If you want to keep track of the number of applications by setting a limit for each session
If you want to control admission at the entrance of each session based on pre-registration status
Features
You can display speaker information and session summaries
Participants can register for the event by specifying the session they want to attend
Once a session reaches capacity, limit further registrations
Sessions can be limited by ticket type
Click here for a demo page using the timetable feature.
※This demo page is in Japanese only.
---

If you want to see how to configure the settings on the EventRegist management screen, please see "Learn more" below.
ID and Password are required to view this page.