This page explains how to create receipts, change the number of tickets you have created and the sales period, and add tickets.
On the "Detailed Ticket Settings" page, you can check a listing of the tickets you have created as well as change the following settings.
Issuing Receipt Data
When selling non-free tickets, it's possible to display receipt data.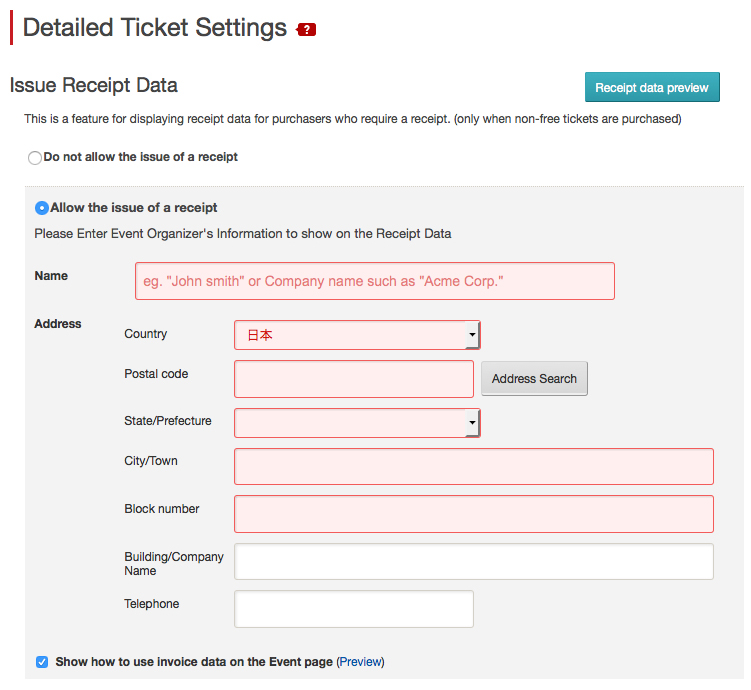 If it is required, place a check in the "Allow the issue of a receipt" checkbox. fill in the items that will be recorded on the receipt and then save.

In the order that tickets are ordered, a serial number will be published with each ticket. If this is required, place a check in the "Display serial number" check box.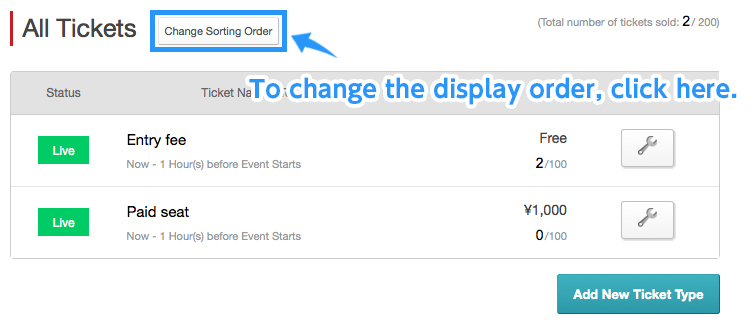 You can view a listing of the currently registered tickets. If you want to change the details of the tickets, click the settings button to the right of each ticket name.
If multiple tickets have been entered, you can change the order in which the tickets are displayed on the event page. If you want to change the order, click on the "Change Sorting Order" button next to "All Tickets".
---
If the above does not solve your problem, please contact us via the inquiry form.
(Our business hours are from 10:00am to 6:00pm Japan time on weekdays. For inquiries made on weekends and holidays, our response may be on the next business day.)