This page explains exactly how to proceed to pay for your paid tickets with PayPal.
Notes when ordering an event ticket
EventRegist is a service that enables anyone to easily create an event.
When applying for an event ticket, please read the information on the event page carefully and use your own judgment before applying.
EventRegist takes no responsibility for any issues you may have in regard to the event. Please contact the event organizer directly.
Process for paying with PayPal
If you pay for your ticket using your PayPal account, you will use the following process.
1. Select the number of tickets to purchase then click "Order"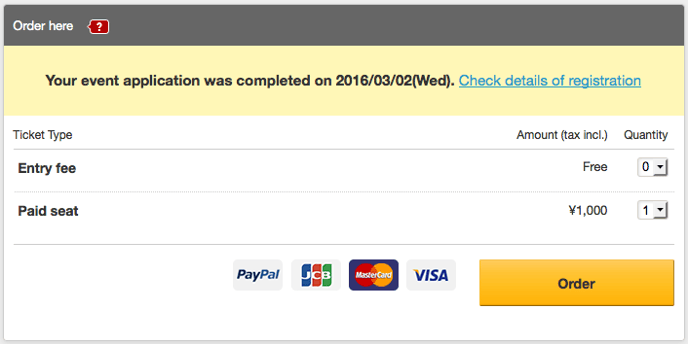 2. Enter your order information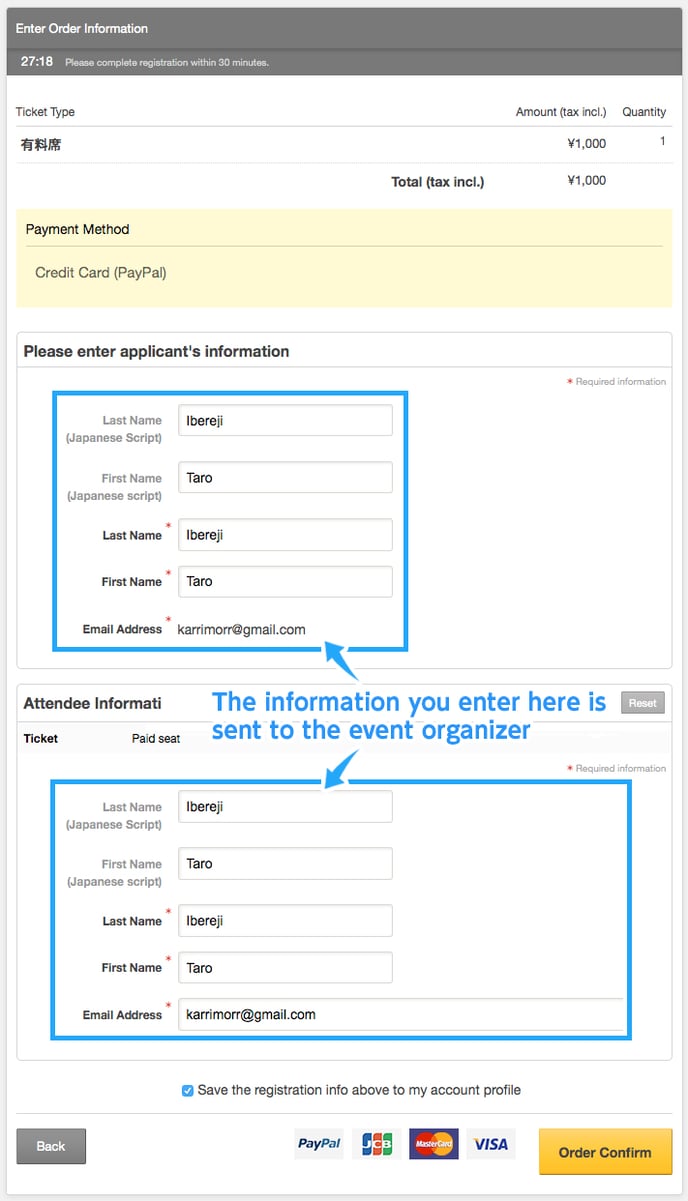 3. After checking the information for the tickets you will purchase, click on "Pay by PayPal or Credit Card"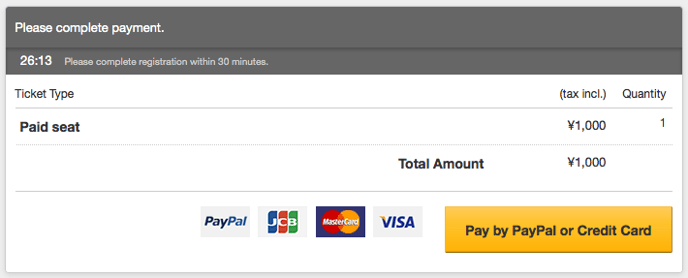 4. Select "Pay using PayPal account"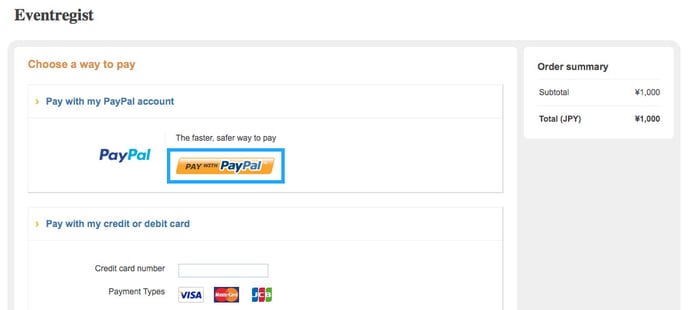 Some events may be displayed as shown in the image below.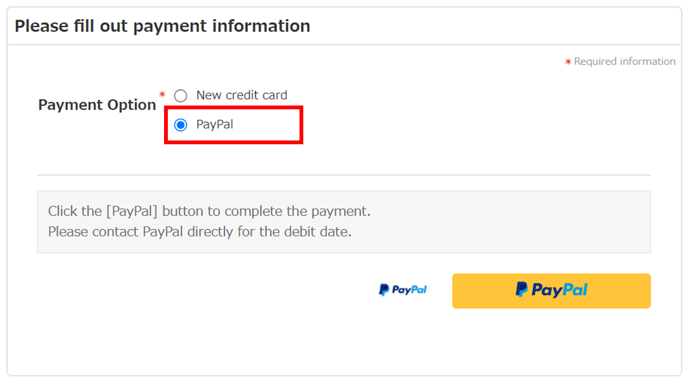 5. Login to your PayPal Account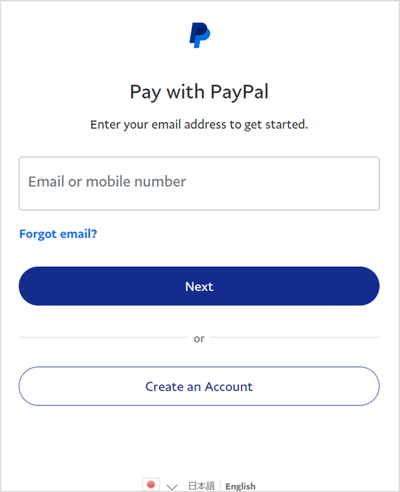 6. Check the payment information and then click "Agree & Pay Now"
7. Confirm the indication of payment completion.
8.Once payment is completed, the ticket registration is complete.When purchase is complete, you will be automatically redirected to the EventRegist "My Tickets" page.

---
If the above does not solve your problem, please contact us via the inquiry form.
(Our business hours are from 10:00am to 6:00pm Japan time on weekdays. For inquiries made on weekends and holidays, our response may be on the next business day.)